Zestimate FAIL Why You Should Always Consult A Realtor
Before delving into the horrific fail of Zillow, let me start off by saying that I too innocently browsed on Zillow before becoming a Realtor. Let's me honesty, I did it because it is a free resource that allowed me to peruse through information without having to speak with anybody. Although it can be sparingly useful, I have found through my experience as a Realtor one must take the information on Zillow with a grain of salt. Why you ask? Let's take a look at the following example I found this weekend.
Below, we see a lovely home in Phoenix at the stellar price of $195k. Yet, if you look closer, you see the Zestimate underneath which states the home is valued at $163k. Essentially, the Zestimate is $30k LESS THAN what the home is currently listed for. When you click on "View Zestimate details," you get the second picture, explaining that something may be missing due to the discrepancy in price. That's a BIG something to miss! A $30k miscalculation is not ideal for ANYONE!
If you are wondering what the equity in your home is to pay off some debt, or are looking to sell your current home move into your next new house, give me a call or shoot me a text at (928)366-8024. You can email me as well at azucenagonzalezrealtor@gmail.com to receive a complimentary value estimate on your home to ensure you don't leave any money on the table.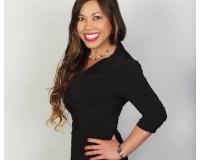 Author:
Michelle Mojica
Phone:
602-687-0617
Dated:
October 30th 2018
Views:
237
About Michelle: ...