Whos Your Caddy
Growing up in Minnesota, famous within the continental U.S. for its arctic temperatures during interminably long winters, one might not think I would become such a golf fanatic as I am. After all, those winters tend to make the golf season rather short--slightly more than half the year for the most avid and insistent players. However, when my non-golfing parents gave me a starter set of clubs and three lessons for my 13th birthday, I was absolutely smitten. It was, quite simply, the best birthday present I had ever received. At least, that is, until my daughter arrived less than a week after my birthday in 2013, but that is another story for another day.
Fast forward a couple decades or so to the day I met my wife in St. Paul, MN. When I learned she had been born and raised in Phoenix, it didn't take long for me to imagine settling down with her in the Valley of the Sun, never again to put my clubs away for the winter. If you are reading this, honey, I swear golf was not even in the top ten reasons I asked you to marry me. Honest!
I tell you all this because I want you to know how I got to the title of this blog (with apologies to author Rick Reilly, who wrote the book, "Who's Your Caddy?"--an excellent read, by the way). I ask this question with your real estate needs in mind. Think about this: How many professional golfers play tournament rounds without a caddy? The answer would be zero. Too much pressure, too many rules and too many variables...just plain too much for one person to think about. However, you rarely know who a player's caddy is and very few people know exactly what a caddy does besides carry their player's clubs.
Realtors are, in some ways, similar to caddies. Few people know exactly what a realtor does other than show and list houses and collect commissions. Players rely on their caddies to know the intricate rules of golf better than the player does. Home buyers and sellers rely on their realtors to know the ins and outs of real estate transactions. Players need their caddies to know yardages and advise them on club selection and how to avoid hazards. Realtors are expected to know market values and advise clients on home selection and how to avoid real estate hazards, if you will.
It seems to me the best golfers would have a much tougher road without their caddies. It also seems home buyers and sellers would likewise have a much more difficult time without their realtors.
So, I ask you again, who's YOUR caddy?
Now that you have golf on the brain (as I often do), check out these amazing golf properties!
Jeff Dehmlow is your real estate caddy! Call Jeff--or text him--at 612-803-7060.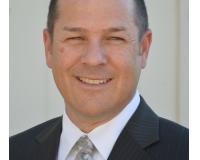 Author:
Jeff Dehmlow
Phone:
612-803-7060
Dated:
December 12th 2014
Views:
592
About Jeff: ...