What YOU NEED To Know About Scorpion Proofing Your Home
Here in the Arizona Valley, scorpions are the norm. Believe me that as I write this, I am still shocked that I did not find this out until I bought my first home with my husband. As they say, ignorance is bliss as I recall being able to go about my day without worrying about anything for 2-3 years. If anything, a cockroach here and there would scare the living daylights out of me but that was it. However that all changed one day as I was painting a door frame of one of the room doors, when I saw this crunchy looking thing. I didn't have my glasses on so I went about painting towards the bottom and went to pick it up when I noticed it was not a harmless object but a DEAD SHRIVELED UP SCORPION! I stopped painting about 5 minutes later because I could not handle the fact that I had just found a scorpion!
After this incident I had a hard time sleeping at night, watched where I placed every foot, turned on every light, and seriously considered moving out! Victor, the real MVP, put up with me as I lost it for a couple days. Now, we didn't move out but take the following precautions:
Have a black light handy at home to do an inspection every so often, especially when we haven't been home for the weekend or a couple days

Shake off shoes/clothes/towels etc before putting them on.

Consider getting a cat to help protect your home; we didn't get a cat because we don't know how they cat will fare with our 3 dogs.

Sticky pads for insects may be worthwhile. We had some on the feet of the bed in the guestroom, though don't recall anything catching but our foot over so often as we had forgotten it was there!

Spray inside and outside the home.

"Seal" the home; Google shows many ways this can be done and there are numerous YouTube videos as well.
I would like to go into more detail for services provided by vendors in the Valley.
Pest Control - There are many companies in the valley that provide this service. Call a few and see which one matched your needs
Eco friendly Alternatives - Individuals looking for healthier, more eco-friendly alternatives should consider researching sealing their home with glass. Essentially, scorpions cannot climb on glass so by sealing with home with glass, it prevents them from coming in. Again, there are YouTube videos about this as well.
If you have other tips and tricks on scorpion proofing your home or have a scorpion story, I'd love to hear it!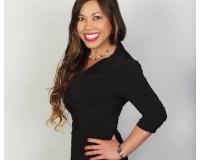 Author:
Michelle Mojica
Phone:
602-687-0617
Dated:
July 23rd 2018
Views:
1,884
About Michelle: ...