What A Marvelous May In AZ Its Going To Be
Things To Do In May
Movies at the Museum
Independent and classic cinema and documentaries relating to art, artists, and works on view in the Museum, usually followed by discussion. Free with paid museum admission. First come, first seated. Phoenix Art Museum.
Various dates and times in May.
http://www.phxart.org/events/film
Free First Friday Nights at Children's Museum of Phoenix
Hours: 5-9 p.m.
Admission: Free
Our hands-on, interactive exhibits are designed to engage the minds, muscles and imaginations of children up to age 10 and the grown-ups who care about them. Climb to new heights in the Climber, navigate your way through Noodle Forest, or build a fort in Building Big. These are just a few of the adventures that await you at the Children's Museum of Phoenix
The Children's Museum of Phoenix is open to the public free of charge from 5-9 p.m. on the first friday night of each month.
http://childrensmuseumofphoenix.org/
Performances at the Museum
Performances from the East Valley community. Each performance is different. Includes children's plays, kid and adult film series, classical music. Tempe History Museum. Free admission.
Various dates in May; Performance starts at 7 p.m.
http://www.tempe.gov/city-hall/community-services/tempe-history-museum/events/performances-at-the-museum
Birds 'n' Beer
Birds 'n Beer offers local professionals a fun and refreshing way to learn about Arizona birds and other wildlife while networking with fellow nature-lovers. Have a cold brew while enjoying an enlightening and lively presentation on Arizona nature. Nina Mason Pulliam Rio Salado Audubon Center in Phoenix. RSVP requested 602-468-6470. Free admission
Third Thursday of the Month. Doors open at 5:30 p.m., program begins at 6:30 p.m.
http://riosalado.audubon.org/
Downtown Chandler Art Walk
Visit more than 70 artisans set up along the streets in front of the unique shops and cafes of Historic Downtown Chandler. Free admission.
Third Friday of the Month; 6 - 10 Pm
http://chandlerartwalk.com/
Start a Tradition: Ho Wine Experience at Café Zuzu
Every Wednesday from 5:00-7:00 p.m. at Café Zuzu
Cost: Tasting is free, featured wine will be discounted.
Need a little motivation to make it to hump day? Every week Café Zuzu will be hosting a wine tasting featuring a new winery every week. Try out a taste, meet with an educated winery representative, and enjoy the featured pour at a special price all night. Make it a weekly tradition.
http://www.phoenixnewtimes.com/locations/zuzu-at-hotel-valley-ho-48372
Scottsdale ArtWalk
ArtWalks are free to the public every Thursday evening along Main Street from Scottsdale Rd. west to Goldwater Blvd., and on Marshall Way north of Indian School Rd. to Fifth Ave. Restaurants, museums and free trolley and/or horse-drawn carriage rides are available during ArtWalk to transport folks from numerous free parking areas throughout the Scottsdale Arts District and Scottsdale Downtown.
Every Thursday; 7 - 9 p.m.
http://scottsdalegalleries.com/
FOOD TRUCK CARAVAN
Ongoing weekly on Saturday
TIMES: Saturdays 6:30 p.m. -10:30
5th Ave & Goldwater
Join us every Saturday night for street food, live music and community fun! Find up to 15 of the valley's finest gourmet food trucks serving delicious foods from around the world in one parking lot. Our Caravan has over 35 trucks which we rotate each week.
http://foodtruckcaravan.com/
Scottsdale Art Bridge Thursdays
Crafters, jewelers, and artists displaying their work in an outdoor setting with live demonstrations and entertainment in Downtown Scottsdale on the Marshall Way Pedestrian Bridge. Family Friendly. Free admission.
Every Thursday; 5 p.m. - 10p.m.
http://www.artisanmarketsaz.com/index.php
Desert Ridge Marketplace Concerts
Free concerts on two stages in North Phoenix at Desert Ridge Marketplace.
Every Friday & Saturday Night in May; 7 p.m.
http://www.shopdesertridge.com/events/live-music/
Phoenix First Friday
Visit more than 100 downtown Phoenix art galleries, studios and art spaces. Free admission.
First Friday of the Month; 6 - 10 p.m.
http://phoenix.about.com/cs/enter/a/firstfriday.htm
Farmers Markets
Vegetables, fruits, herbs, flowers, breads, jams, cheeses, juices, local specialty foods and crafts. Several locations.
Various dates, times, and locations in April
http://phoenix.about.com/od/foodanddrink/ss/Phoenix-Farmers-Markets.htm
Desert Ridge Marketplace Concerts
Free concerts on two stages in North Phoenix at Desert Ridge Marketplace.
Every Friday & Saturday Night in February 7 p.m.
http://www.shopdesertridge.com/events/live-music/
Motorcycles on Main
The first Friday of every month is bike night in Downtown Mesa! Join over 1000 motorcycles and their riders on Main Street for a Sturgis-style event that attracts bike lovers from all over Arizona and beyond. The roads are closed to car traffic and open to bikes, riders and spectators for this family-friendly event. Enjoy music, food, and the beer garden (ID Required). Free admission.
First Friday of the Month
http://www.downtownmesa.com/motorcycles-on-main/
Friday, May 1, 2015, 10:00 AM - 4:00 PM
Phoenix / Mesa Mom Expo is happening on 01 May 2015 at Mesa Convention Center Mesa, United States Of America. It's a premier event in Baby, Kids & Maternity industry.
http://www.themomexpo.com/
Cinco de Mayo Festival & Chihuahua Races
Saturday, May 2, 2015
Chandler Public Library Courtyard
22 S. Delaware St.
The annual Cinco de Mayo Celebration presented by Si Se Puede Foundation honors the Hispanic community's many contributions to the City of Chandler. The festival also features the popular Chihuahua Races and the crowning of the and Queen Chihuahua.
http://www.chandleraz.gov/default.aspx?
Sandcastles on 7th: SandFest at the Children's Museum
Saturday, May 2, 2015, 9:00 AM - 4:00 PM
Sandcastles on 7th is a free community beach party and sandcastle competition organized by the Children's Museum of Phoenix. Come out and join the fun as some of the best and brightest of the valley's business community compete in a one-of-a-kind corporate sandcastle building competition. Other highlights include music and other stage entertainment, arts and science activities, food trucks and an appearance by the Travel Channel's "Sand Guys." There will also be a giant sandbox where visitors can construct their own sand creations.
http://childrensmuseumofphoenix.org/events/sandfest-2015-3/
Cinco de Mayo Phoenix Festival
Saturday, May 2 (2 p.m. to midnight) and Sunday, May 3 (noon to 10 p.m.)
This two day family festival with live entertainment including nationally recognized musical performers, local band legends, ballet folklorico, boxing, kids zone, cultural food, family activities. Family-friendly entertainment. Tickets start at $15. $5 tickets at the gate before 5 p.m. on both days. Downtown Phoenix.
http://www.cincophx.com/
High Country Bluegrass Festival
All Day, May 2, 2015
A wonderful day of Bluegrass music, tasty food, arts and crafts vendors with loads of jamming.
This is the 5th year for the festival. Bands that will be playing: James Reams & the Barnstormers, Cisco and Racecars, Greenwood Sidee, Pick "N" Holler, Cinder Mountain and more.
Promises to be a wonderful day for the entire family.
http://www.arizonahighway69chamber.org/
Mother/Son Dance
May 8, 2015 6:30-9:30 pm
join us for a fun-filled night of dancing, light refreshments, raffles, contests, and more!
Cost: $45 per couple for Goodyear residents, $20 per additional ticket. $55 per couple for non-residents. $25 per couple.
Phone: (623) 882-7525
http://goodyearaz.gov/government/departments-divisions-a-z/parks-recreation/recreation-division/special-events/mother-son-dance
Schnepf Farms' Peach Festival
May 9-10 2015
May 16-17 2015
The annual event features hay rides to the orchards, live music, train rides, carousel rides and more, peachy pancake breakfast, peachy sampling pavilion with food ranging from sweets to salsa's, water activities, peachy arts and crafts booths, peach pies, peach cinnamon rolls, peach cookies, peach cobbler and more.
http://www.schnepffarms.com/event/peach-festival/
SPELLBOUND, A MUSICAL FAIRY TALE
May 7, 2015 - May 24, 2015 | Performance begins at 8 p.m.
Southwest Shakespeare Company presents the world premiere of Spellbound, A Musical Fairy Tale, an adaptation of William Shakespeare's Cymbeline. An evil stepmother and a father who is not much better, a wronged love, jealousy, revenge, magic potions, villains in disguise, a valiant heroine—all culminate in a live battle onstage. This 90-minute, heart-stopping production of Spellbound will keep you—well—spellbound! Join us under the stars for this improbable and magical romance, penned by the great Bard himself.
http://www.dbg.org/events-exhibitions/spellbound-a-musical-fairy-tale
2015 Mother's Day 5K
Friday, May 10, 2015, 7:00 PM - 10:00 PM
Mother's Day KEEP CALM & RUN THIS 5K FOR MOM is being run for all of the Moms out there in honor of Mother's Day. Participants dedicate their run to their mother, or someone that has been a mother figure to them in their life. Every participant will receive TWO MEDALS - one for you and one to give to your Mom.
*You must sign up before April 25, 2015 to be guaranteed we get your medals shipped to you in time for Mother's Day! Our Mother's Day 5K medals last year sold out fast, so sign up now!
http://www.active.com/phoenix-az/running/races/mother-s-day-5k-phoenix-2015
Wings & Wheels
Thursday, May 14, 2015, 5:00 PM - 8:00 PM
Admire private jets and preview luxury vehicles on from 5 to 8 p.m. Thursday, May 14 at the Scottsdale Airpark. Wine, beer and culinary treats from award-winning Good Morning America guest, Chef Eric Osborn, will be served.
Attendees can preview extravagant private jets and vehicles while experiencing exquisite displays and participate in a raffle. Guests are asked to bring two to three new children's items such as art supplies, backpacks, books, electronic tablets, headphones, coloring books, small toys, gift cards, travel pillows and blankets for the Arizona Cancer Foundation for Children.
http://phoenix.eventful.com/events/wings-wheels-/E0-001-081876836-2
Tee Off to Support Children with Illnesses at 2015 Golf Tournament
Saturday, May 16, 2015, 8:00 AM - 2:00 PM
Tee off for a good cause at the 2015 Mercedes Benz of Arrowhead Golf Tournament, in Peoria, Ariz. Participants will receive breakfast and lunch, a round of golf and the opportunity to participate in a raffle and silent auction benefiting Camp Soaring Eagle, a local organization dedicated to raising awareness and funds for year-round camping programs for children with serious illnesses.
http://childrensmuseumofphoenix.org/events/sandfest-2015-3/
Slide the City - Phoenix
May 16th 2015
Summer time is upon us, and we are bringing 1000 feet of slick vinyl to brighten your city streets. Come dressed to impress because it's not every day you can strut through town with your hot bod, cool dance moves and slick slides. Did we mention 1000 feet? Yeah, that's over 3 football fields.
Slide the City is a family friendly slip-and-slide water party event. There will be live music, food, drinks, water, and of course the biggest slip and slide ever to hit asphalt. Don't worry, we've got it padded. This slide's got more cushion than your grandpa's orthopedic sneakers.
http://www.slidethecity.com/events/phoenix/
Happy 2nd Birthday Butterfly Wonderland!
May 23, 24, 25
Come celebrate our birthday with live music, food trucks, children's games, a bouncy house, face painting, storytelling and live performances by the Butterfly Princess, Persephone Dimson.
http://www.butterflywonderland.com/
Cave Creek Balloon Festival
Saturday, May 23, 2015, 5:30 PM - 10:00 PM
Highlights of this annual event include tethered balloon rides, a children's area, live music, vendors and food. As the sun sets, the sky will fill with a radiant glow from illuminated hot air balloons. The evening wraps up with a demo jump by the AZ Skyhawks skydiving team, who'll be wearing lighted suits and setting off pyrotechnics as they go.
cavecreekfestivals.com
Phoenix Bridal Show
All Day, May 31, 2015
Phoenix Bridal Show is happening on 31 May 2015 at Sheraton Phoenix Downtown Hotel Phoenix, United States Of America. It's a premier event in Wedding & Bridal industry.
http://phoenixbridalshow.com/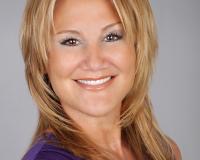 Author:
Heather Martin
Phone:
602-909-7200
Dated:
April 30th 2015
Views:
637
About Heather: ...