Vacations And Homes
Vacations are a funny thing. We take them for all sorts of reasons: the holidays, summer, spring break, fall break, get away from the snow, get to the snow, etc. In so many ways, they are a huge pain. Kids' sleep schedules get messed up, our sleep schedules get messed up, diets are forgotten, too much time in the car, too little luggage space to take all you need, too little money to do what you want or stay as long as you want or to even go. And at the end of your vacation, you quite typically need a vacation!
So then, why are vacations such a HUGE deal? Why are we always looking forward to our next vacation? I suspect because we are (supposedly) doing what we want to do instead of doing someone else's bidding. We choose when and where and why and how much and we pay the costs of going. What's more is we get to see the people we want to see (or NOT see the people we DO NOT want to see).
Buying a home is also a funny thing. We buy them as a residence or a vacation home or an investment and, in so many ways, they are a huge pain. Things to fix or remodel or redesign. Lawns to mow. Pools to maintain. Just good old, general upkeep, not to mention the mortgage, insurance and countless other ways to spend money on a home.
So then, why is owning your home such a HUGE deal? Why do FOR SALE and OPEN HOUSE signs always seem to catch our attention? Well, much like a vacation, it is because it's yours. You are not paying rent to someone else without any equitable return for yourself. You decide what color to paint, what floors to have, what furniture to move in and all that after you decide where to buy the home in the first place. HOA's notwithstanding, of course.
Now, going through the process of buying a home can make you feel like you need a vacation. Then again, when returning from a vacation, isn't it wonderful to be home? Contact me and let's talk vacations and homes or just vacation homes.
Jeff Dehmlow is your real estate caddy! Call Jeff--or text him--at 612-803-7060.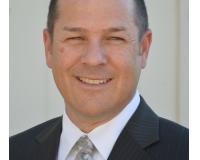 Author:
Jeff Dehmlow
Phone:
612-803-7060
Dated:
December 23rd 2014
Views:
519
About Jeff: ...