VA 101 Be An INFORMED CONSUMER
VA Financing
VA home loans are to help veterans finance the purchase of homes with favorable loan terms. There are members of the Selected Reserve, active duty personnel and certain categories of spouses that may also be eligible for VA loan financing. You will need to provide a Certificate of Eligibility from VA to prove to the lender that you are eligible for a VA loan. Most lenders will be able to assist with this process. As well as those Realtors *Cough Cough Wink Wink* who are veterans and have gone through the process and know where to obtain these documents.
VA loans offer many benefits for the veteran:
Ensure that veterans are given equal opportunity to buy homes with VA assistance

No downpayment (unless required by lender or if the purchase price is more than the reasonable value of the property)

Limitations on closing cost

Allows seller/lender concessions to help pay closing cost

Single family residences and manufactured homes can be financed

Select Condos are eligible for purchase, must be on the approved list
There are some other benefits that you may want to check on. A great resource for any questions regarding eligibility and all benefits can be found here.
VA loans are unique and have features that only apply to them. VA-guaranteed loans are made by lenders (banks, savings and loans or other mortgage companies). If the loan is approved, VA guarantees the loan when it is closed. The guaranty means the lender is protected against loss if you fail to repay the loan. The guaranty amount does vary depending on the sales price of the home but generally goes up to a max of 25% for houses over $144,000.
The VA loan guaranty program does not impose a maximum amount that an eligible veteran may borrow using a VA loan but limits the maximum guaranty amount to $417,000 for 2015. However, there are some differences based upon the county. These limits apply to all loans closed January 1, 2015 and afterwards. For a full list of the max amount with $0 money down visit: http://www.military.com/money/va-loans/home-purchase/va-loan-limits-for-high-cost-counties.html
A consumer is able to borrow more than $417,000, but will be required to make a down payment. The formula is quite simple to estimate the approximate down payment.
In Maricopa County, AZ the max with $0 down is $417,000.
The guaranty amount is 25%, making 104,250 the max amount guaranteed.
A VA buyer wants to buy a home with a purchase price of $750,000.
To equate the estimated down payment:
Take 25% of the purchase price: $750,000 X 0.25 = 187,500
Take the percentages, and subtract the two: $187,000 - 104,250 (max guarantee with 0 money down).
Which would make the required down payment approximately $82,750.
VA loans are for primary residence only and require full documentation for qualifying. VA loans also do not have any monthly mortgage insurance but they do have a funding fee. The funding fee is a percentage of your loan amount that is generally financed into your loan. The funding fee does vary depending on which type of service you were classified as (regular military or reserves/ National Guard). Money for down payment can also lower the amount of the funding fee. Veterans that are disabled may also be exempt from paying the funding fee.
For more info you can always visit www.benefits.va.gov
Semper Fidelis,
Mark Mercer
USMC VETERAN
Realtor
6024225861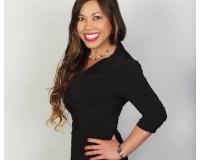 Author:
Michelle Mojica
Phone:
602-687-0617
Dated:
September 3rd 2015
Views:
372
About Michelle: ...