Up Up And Away In Arizona
Whether you are young or old - live in Arizona or just visiting....this is an unbelievably cool adventure!
"A magic carpet ride" and "riding on a cloud" are two phrases that have been used to describe the beauty, exhilaration and gentleness of ballooning. Even though you travel at speeds of five to six miles per hour, there is virtually no sensation of motion because you are flying with the wind.
THE BEGINNING
Your Arizona flight begins with the inflation of the balloon by motorized fans. Once the envelope is filled with air, the propane burners are ignited to heat the air inside. In about thirty minutes the balloon is ready for flight. Upon inflation, you will join your pilot in the beautiful hand-crafted wicker basket. The luxurious, over-sized basket has plenty of room to allow everyone to enjoy the Arizona flight to the fullest.
UP, UP AND AWAY
As you gently leave the Earth, you'll be amazed at how light the balloon feels. During the flight you have unobstructed 360-degree views, allowing for breathtaking photographs. Your pilot will explore a variety of altitudes, up to 3,000 feet in the air for a marvelous overview of the valley, to just under 400 feet from the ground where you are able to see the sights and sounds of desert life. By changing altitude, your pilot may also be able to change direction by finding a shift in wind currents at another level. On our flights we commonly see jackrabbit, quail, roadrunner and coyote, and from time to time encounter deer, javalina and other desert animals. Your pilot will point out exotic desert plant life below and descend to within inches of trees and cacti, much to everyone's delight. You will be amazed at the excitement and curiosity generated by the passage of our balloons. Occasionally, cars will follow us over the narrow dirt roads in the desert to rendezvous with us after landing.
BACK TO EARTH
Throughout your Arizona flight, our ground crew follows your balloon over desert lanes and roads so that they can be ready and waiting for you upon landing, always a gala occasion. A lovely table complete with linens and china awaits you in the heart of the desert, a clue to what you are about to enjoy! You are greeted with a traditional celebration that includes scrumptiously prepared gourmet food from the award-winning Vincent's on Camelback. First-time riders will be treated to the legendary Balloonists Ceremony that balloonists all over the world have been sharing for more than a century. And finally, to prove your difference from ordinary mortals, you will be inducted into the ballooning society and awarded the Certificate d'Ascension En Machine Aerostatique, a truly unique experience.
Check out this website for more information!

http://www.hotairexpeditions.com/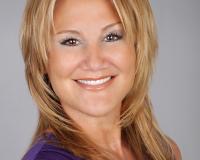 Author:
Heather Martin
Phone:
602-909-7200
Dated:
July 11th 2015
Views:
647
About Heather: ...