Top 3 Things YOU Should Do When Looking At Houses
Top 3 Things YOU Should Do When Looking at Houses
As a buyer, the excitement is unwavering once your lender has informed you that you are prequalified and your Realtor sends you a listing of houses that look immaculate! So you pick your favorites and off you go to find the PERFECT home. Your work is practically done by then right? WRONG! Your work as a buyer is just getting started! Feast your eyes on these 3 tips that will help improve the home buying process.
Take notes - It is really easy to become a passive participant while looking at houses, however they will start to blur once you have seen more than a couple, especially if seeing more than 3 in a day. Taking notes, either on your phone or in a notebook, is a great way to remember items that are important or concerning to you. Your notes will be very helpful later on as you discuss with your Realtor your selection of a particular house. Also, jotting information down while meeting with your lender is good practice. Being an informed consumer is a good thing. ;)
Time Off - Have in mind that buying a house, especially if you are first time home buyer, will require your time. A lot of it. Whether it be to view houses or schedule inspections after your offer has been accepted, make arrangements so that you may dedicate yourself to the home buying process, especially during the first week of the offer being accepted as this is when you do your due diligence in checking out areas of the house that are important to you.
Be Honest - The truth will eventually come out, so you might as well start with it! It seems like an obvious one, however, there have been situations where individuals have lied about having a job, their income, previous foreclosures, etc. As real estate professionals working in the industry, we are not here to make judgements on your past/current situation, however it is vital that you be honest. Being dishonest ultimately hurts you in the end, as loans could potentially not be approved, the contract falls through, and it will most likely not be pleasant. Lastly, if you don't like a house, let your agent know. It's okay. And if anything, it helps us refine the search to get to what you are looking for!
With that being said, go out there and buy the house of your dreams!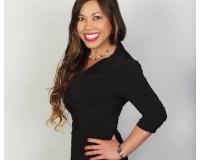 Author:
Michelle Mojica
Phone:
602-687-0617
Dated:
April 23rd 2018
Views:
311
About Michelle: ...