Top 3 Mistakes Buyers Do When Buying A House
I love my job! You know, being a realtor with many realtor friends means I have had the privilege of meeting and hearing of so many great people and their fantabulous buying experience. In turn, I also get to witness firsthand and learn of people who make decisions that aren't so hot.
Now, I'm the type of person that likes to be proactive and do what I can to ensure I have a positive learning experience. I know you are too since you are reading this article. As a result, ladies and gentlemen, I bring you the top 3 mistakes I see buyers do when purchasing a home. This way, you can avoid the School of Hard Knocks if you so choose!
Not choosing the right realtor. All realtors are not the same and work differently. While we use many of the same resources, some do not take the time to fully understand the needs of their client, resulting in disheartening searches and buyers. In addition, some do not communicate efficiently and effectively with their clients, or anyone else involved for that matter. This can in turn lead to the falling apart of a contract, which then means your home dream is lost and you are back at square one.

Not getting prequalified. I get it, seeing a house in person is extremely exciting and may entice you to get prequalified. However, how exciting is it when the house you fell in love with ends up being someone else's dream home because you are still working on getting prequalified? Exactly. Being prepared pays off!

Not taking the Inspection Period seriously. The inspection period starts the day after the contract is accepted by the seller. If that was on Monday, then the inspection period starts Tuesday. These ten days is the "dating" period with your future home before putting a ring on it. As such, you ask for ALL the 411 of the house. If anything should be wrong with the house, this would be the time to bring it up. We don't want any skeletons in the closet. Be prepared to take time and money to get to know your house so when you finally say "I do", there are no regrets.
Now that you have these three tips, let's talk about your housing and or investment needs! I would love the opportunity to show you exceptional customer service and representation. Even if it's an inkling in your mind, I'm here for you. Everything starts sometime; let right now be the right time. :)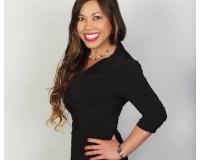 Author:
Michelle Mojica
Phone:
602-687-0617
Dated:
July 17th 2018
Views:
875
About Michelle: ...