Tips To Staging Your Home Like A Celebrity
When Hollywood's hottest stars from Brad Pitt to Halle Berry want to sell their homes, they know the best way to get their house off the market is call a celebrity home stager. Celebrity home stagers are similar to stylist to the stars, they use simple techniques to turn a home into a must have property. As an agent in today's market it is important to look at your listings as the celebrity it is your job to make it attractive to the masses.
Styling each home to perfection before they go on the real estate market will attract more buyers and agents to your listing. The first step to home staging is walking through the home to get a feel for the personality of the home, what it wants to be, and get an idea of who probably will buy this home.
Staging may cost anywhere from $500 to $5,000, depending on square footage but that the homeowner usually gets 20 percent more back on the home when it sells. I many cases if you don't stage the house, it might be on the market for six months, eight months, and just think about what the caring costs are for the house for that time.
Here are a few tips to staging your home:
1.
White walls, white sheets in the bedroom, white towels in the bathrooms, It's better to stage a home with a neutral palate, and then add in colorful accessories through a rug, throw pillows or a chair.
For the bedroom, in addition to white sheets, use a second comforter. There's a secret to bedding, put a comforter under the sheets as well just to make it look really plump and yummy, it reads really well. And crisp, white sheets.
As for the bathroom, roll up fluffy, white towels and keep them fresh. If there's any surface that that doesn't look great, just add towels.
2.
Hanging curtains can help soften a room and make the ceiling look taller.
3.
Baer likes to use a pair of lamps to create ambient lighting in a room, as well as matching side tables.
"We use these demi-lune side tables a lot because they don't take up a lot of space, but they show you that you can have two pretty good-sized side tables in the room," Baer said.
empty
4.
Baer suggests clearing away clutter and adding books to book shelves, but she has a trick even for that.
"We'll go to estates sales and ... just buy boxes and boxes of books," Baer said. "And then we'll get some white craft paper, or brown or red or black, and wrap them, so that they look uniform and they tell the story but they don't -- they don't' disturb your eye. It still feels peaceful."
5.
Decorate the Kitchen with Bright Fruit
You want a big bowl of lemons, real lemons, but fake ones work too. Or a big bowl of green apples.
It is very inviting, it's visual, it's kind of an artistic statement, but I think that is always really welcoming,
Also suggested leaving a cookbook out and open on the counter.
6.
Nix Family Photos and Kids' Toys
People don't really want to see pictures of your kids. They want to see pictures of their kids, They want to imagine themselves living in a home, so I would say mostly take down those personal photographs. ... Keep it really simple and let somebody imagine themselves living in the space if you're ready to sell.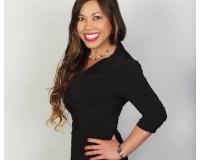 Author:
Michelle Mojica
Phone:
602-687-0617
Dated:
September 25th 2015
Views:
850
About Michelle: ...