Things To Keep In Mind When Getting Ready To Sell Your Home
Selling your home is an exciting process, and though there are some obvious things that come to mind, such as having to move, there are some things that are not as obvious. Below are a several points to keep in mind to ensure you are super duper prepared to have the best selling experience ever!
To have an open house or not?
Some owners do not want open houses and others require their realtor host one every weekend. It just depends on your preference. Having an open house allows people to preview the home, ideally enticing the buyer to submit an offer. However, deciding not to have an open house does not mean your house will not entice buyers. Thankfully, technology has come a long way and the open house could be replaced by a virtual tour. It just depends on your preference and comfort level. This brings me to my next point.
To vacate or live in the residence while selling?
Similarly, some individuals opt to live in the residence they are selling while others move out right before putting their house on the market. Either option has pros and cons. If you decide to vacate the residence prior to selling, prospective buyers can view the home at their convenience, making showing the home easier. Living in the residence while selling would mean taking extra care to ensure the house is more or less show ready at all times. Also, vacating the property prior to selling, one would ideally be checking on the house every so often to ensure all is well. This lets others (ie nosy neighbors) know the house is not abandoned, whereas if you still live in the home, you would not need to.
Upgrades anyone?
A question that comes up frequently is "should I upgrade my house?". The answer is, it depends! The ROI, aka return of investment, is something to consider since it would not be wise to put $40k of upgrades into your home only to increase the value of the home by $1k. That is an exaggeration though I do encourage you to spend your money (and time!) wisely. On the other hand, spending money to replace a broken window, a leaking water pipe, and patching the hole in the wall is definitely worthwhile.
Again, these are just somethings to have in mind when getting ready to sell your home. Speaking with a realtor (like me), is a great way to determine what is the best course of action to take.
And remember, when in doubt, talk it out!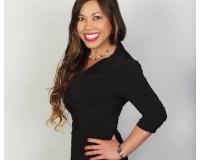 Author:
Michelle Mojica
Phone:
602-687-0617
Dated:
March 5th 2018
Views:
281
About Michelle: ...