The Yard Of Your Needs
Ideally, you always pull up to your home, feeling proud, happy, and grateful as you take in the frontal view of your home, the walkway to the door and the front yard. On the other hand, you may be pulling into your driveway wondering why people really like garden gnomes as you gaze upon the hundreds that you inherited from the previous owner, or how desert landscape is even a thing as it only seems to further dull the aging neighborhood you were stunned at 20 years ago.
Our taste changes, as it tends to at times with the introduction of trends. This is why I highly encourage you to approach the topic of your front yard with your needs and wants, your realistic ones, not the ones where you would love to aspire to but know you won't keep up after a week.
So needs and wants in yard. What are THOSE?!?!?! Just think about what you can't live without, what are your non negotiables, which we will consider as needs. Your wants will be things you would like but can live without if they don't manifest at the end of the day.
For example, my needs are not having very much yard work, not needing to water frequently, if at all, and environmentally friendly. My want is to have a thriving patch of greenery and flowers along both sides of the driveway.
You can be as broad or as specific as you want, just know each comes with dilemmas. I find flexibility is key and can facilitate the process of unearthing the yard of your needs.
However, if your yard is a work in progress of 6 months turning to 7 months soon (like mine) it can become an eyesore 6 months ago. Do not be discouraged. Life happens and it may be taking longer than usual due to other priorities that arise. I promise it will be worth it in the end. Keep On Trucking!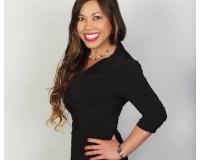 Author:
Michelle Mojica
Phone:
602-687-0617
Dated:
February 25th 2019
Views:
325
About Michelle: ...