The TRUTH About Programs For First Time Buyers
If I had a dollar for every time a person expressed interest in first time home buyer programs, I would be rich! The name itself, First Time Home Buyer Programs is SUPER intriguing! I understand, as I was intrigued too when we heard mention of programs like that from others when my husband and I wear going through the home buyer process. Though I dislike being the bearer of bad news, I take it upon myself to ensure that you are well informed.
So to make a long story short, there is no such thing as a first time home buyer program. Using that combination of words is used to entice people to ask more questions, get information, etc. Now, there are down payment assistance programs available, but with anything else, there are pro and cons to everything.
Some down payment assistance programs record as a second lien against the home and would require the buyer to live in the property as their primary residence for three years before being able to sell it. In addition, they would not be able to refinance the home without first paying a proration of the amount lent to them as a down payment.
However, if a person does not have the down payment they need for purchase their home and intends to live in the home for more than 3 years, it may be something to consider. The situation of every buyer is unique to them, so it is my recommendation to speak with your preferred lender. Feel free to reach out to me as well if you would like a recommendation to a lender in Maricopa County. I work closely with a fantastic team that is dedicated to helping people reach their goal of homeownership!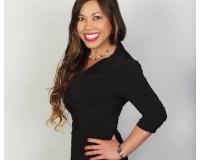 Author:
Michelle Mojica
Phone:
602-687-0617
Dated:
May 22nd 2018
Views:
613
About Michelle: ...