The Ides Of April
Tax time is when, again? I know, I know...how could any American not know it is April 15th? Caesar would call it the Ides of April. I tried that once but no one seemed to understand what I was talking about so I quit. See, I know I am unique in this regard, but I don't really like paying taxes. I'm not even sure why. Of course, it seems obvious. I'm giving my hard-earned money to Uncle Sam and for what? Okay...I know "for what." Government services, of course. You know, armed services, law enforcement, firefighters, teachers, etc. Basically, everything that makes America America. I think it really boils down to the inability to do what most of us LOVE to do...SHOP AROUND! We pay what we pay for all our government does because that is what the government tells us to pay. I can't go from provider to provider trying to cut the best deal and I think that is why taxes irk me so much.

Maybe I just need more deductions! I wonder if I could talk my wife into having another baby? Probably not the right reason to have a child. Okay, DEFINITELY not the right reason to have a child. But what, then? I already own a house and I hardly knew what a tax deduction really was before I bought it. Alas, maybe I will just have to suck it up and pay what Uncle Sam tells me to pay. Oh well...it appears the Ides of April will soon be upon me.
If you are looking to acquire a tax deduction, check these out. Then contact me and let's go have a look at one you like.
Jeff Dehmlow is your real estate caddy! Call Jeff--or text him--at 612-803-7060.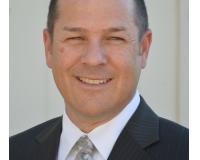 Author:
Jeff Dehmlow
Phone:
612-803-7060
Dated:
February 28th 2015
Views:
563
About Jeff: ...