The Awesomeness Of AZ Monsoons
The storm which developed over Phoenix Monday night was a 25 year event.
5397 CONNECT 17 TWEET 5 LINKEDIN 3 COMMENTEMAILMORE
The rain came down in sheets across metro Phoenix, and many noted it was some of the worst rain they had ever seen, but was it that bad compared to other events?
Looking at precipitation reports for the area hit hardest by the storm Monday night yields some interesting facts. The hardest-hit areas were from downtown Phoenix to Tempe, where many gauges recorded over an inch of rain in just over an hour, resulting in areas of localized flooding.
Examining these rainfall totals and intensities, it turns out this particular storm is considered a 5- to 25-year rain event. But what does that mean?
First, it does not mean a storm like this will only occur only every 5 to 25 years, but instead it is a percentage. These numbers are calculated using a frequency analysis to determine the odds of a certain precipitation event occurring each year at a given location.
So, a 5-year event has a 1-in-5 (20 percent) chance of occurring each year, and a 25-year event has a 1-in-25 (4 percent) chance of occurring each year. Obviously, the higher the number in years, the more intense and rare the storm.
If you remember back to the "Storm of the Century" that occurred last year on September 8, 2014, many rain gauges around the Valley measured a 1,000-year event. This would equate to a 1-in-1000 chance (0.1 percent) of occurring each year. As can be seen, the event last year was much more intense when comparing rainfall totals.
In the end, even though these major events are rare, there is still a chance of them occurring each and every year or, in fact, they can occur multiple times per year.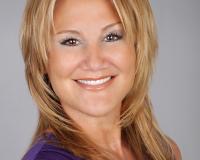 Author:
Heather Martin
Phone:
602-909-7200
Dated:
September 3rd 2015
Views:
530
About Heather: ...