Thanksgiving Tips 2018
If you are like me, which for your holiday sanity I hope you are not, Thanksgiving is getting closer and I am becoming increasingly more frantic. What can I say? I just want people to have GREAT food, with GREAT company, and feel at home. After all, I am hosting and get to entertain my out of town friends and family for four days. What could go wrong?
That being said, I compiled a list of several tips to help you and I get through it while having a wonderfully grateful time!
Clean and Prepare well in advance.
I have yet to have someone walk up to me and say, "You know what? I was over prepared this year. Never again." I can't help but chuckle as I write that! You typically hear the opposite of there not being enough time to do it all. Take the time NOW, before the day of, to clean, buy whatever you need, and get alone time, on top of whatever else you need to do. A gentle reminder, Thanksgiving Day is not made from having home made food, so you do what you got to do, even if that means buying some or all the food that will be served. You sanity and well-being is important too. ;) I know life happens and unexpected tasks come up, so delegating can also ease the task load.
Cooking
I won't say too much here, other than make sure to cook the turkey all the way through! In my humble opinion, holidays are better spent when you are not sick. As for side dishes, having a salad to start the feasting may not be a bad idea. We all need are leafy greens!
Decorations
You may not know this, but my youngest sister is very….EXTRA. She loves the holidays, the food, decorating, and everything else. I on the other hand enjoy the holidays for the quality time and food, and don't lose much sleep over decorating. Not that she doesn't enjoy the holidays for the same reason, but in terms of decorating...polar opposites. So in this aspect, do you! I will be putting together a small centerpiece of candles for the occasion but that is it. I am a firm believer of rocking your own boat, so rock on, whether you are a minimalist or extra.
Know how to use a fire extinguisher.
One a quick Google search lead me to discover that Thanksgiving is one of the highest days in which a fire a likely to occur at home for various cooking, ie frying the turkey, an oven mishap, etc. DId you know there are fire extinguishers that are specfic to the type of fire? Me either! SO...being prepared is probably not a bad idea! Check out the link below to view a quick YouTube video on the different kinds of fire extinguishers and how to use them
https://www.youtube.com/watch?v=lUojO1HvC8c
Remember to take a breath and relax.
All in all, there are bound to be a couple of mishaps but that main thing is to remember that nothing is perfect and a great time can still be had. Let yourself enjoy the bountiful food with lovely company, as it is usually these times that the best most cherished memories are made.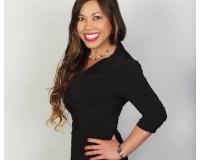 Author:
Michelle Mojica
Phone:
602-687-0617
Dated:
November 19th 2018
Views:
325
About Michelle: ...