Sun City Arizona Is The Original Fun City
You can always tell when someone is not from the Maricopa County. You know, people who call Phoenix and its surrounding areas, Phoenix. I should know, I was one of them! When people would first differentiate Phoenix's surrounding cities like Mesa, Glendale, Scottsdale, Tempe, etc, etc. to name a few, I wondered if it really mattered.
Having lived in Tempe and Phoenix for about 4 years, I can definitely see it really does matter! Every city has it's own vibe and feel to it, not to mention different laws, and what not. However, in my experience there is not a lot of talk about Sun City.
I came across this city not to long ago, as a result of being a realtor. I had heard it was a city for people that are 55 years of age an older, though didn't know where about it was. As little as I had heard of it, I never thought I would come across this city. To be honest, I thought it was far, far away, in the middle of nowhere! As in a city without any other cities surrounding it, yet, chances are you may have passed this city if you have ever taken the 101 North out by Tolleson!
If you are not sure, then I'm pretty sure you haven't come across it. How can I be so sure? Because I have gone there myself. I immediately noticed how clean everything was, with cute, well kept houses, buzzing with quiet leisure. Automatically getting off the highway and taking the street west, you are greeted with one way streets and 25 mph hour signs. Not only that but you notice that most of the people, if not all, walking around looking well experienced in life!.
So why all this talk about this city? Simply because it has helped shaped the way 55+ active adult communities are today, according to the Sun City Arizona website. How's that for a little Arizona trivia! Alas, it could also be a great thing especially for those individuals in our lives who are older and desire to live in a community created with them in mind. I highly encourage you to learn more about this flourishing community, by visiting their website at http://suncityaz.org/. They have so many different activities, club, and organizations to be a part of, not to mention golf! Hey, worst case scenario, you learn something new, best case scenario, you have retirement all planned out!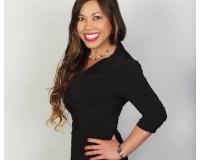 Author:
Michelle Mojica
Phone:
602-687-0617
Dated:
April 11th 2018
Views:
363
About Michelle: ...