Steps To Find Your Focus And Purchase Your Dream Home
Buying real estate can seem like a daunting task. There is so much to learn, so much to read, so much information and so much to do that it can be very easy for one to get lost in the maze and just feel plain overwhelmed. I have seen more than one Buy/Seller simply get discouraged by it all and quit before even getting started. What can reduce these overwhelming feelings and put you on a path to success? A step by step plan can.
Just as you would likely not take a thousand mile journey without some kind of plan, neither should you begin your real estate journey without some kind of plan as well. This plan does not have to be perfect. In fact, you can expect many a detour. But ultimately it should get you to your destination. You plan should be manageable, a bit flexible and tailored to your own specific desires and circumstances. What steps should your plan include? Here are some suggestions.
Steps to Find Your Focus and Purchase Your Dream Home


Write Down Your Goals
I suggest some short, medium and long terms goals. You might, for example, pull your credit score,get pre qualified , know what area of the valley you would like to live . Whatever goals you decide upon, just do one thing with them: WRITE THEM DOWN!
Get Your Finances in Order
Do a personal financial statement to see where you stand. Set a household budget and clean up some debt if you need to. If possible, begin to build up some cash reserves and capital.
Pick a Strategy
Do you want to buy and hold, retail flip, or flip to other investors? After reading and learning about each strategy, decide which one is right for you. Ultimately you should be doing a bit of all three, but let's not bite off more than we can chew right now. Pick one of the three based upon the goals you outlined above and your current financial status, and focus on starting there.
Pick a Place to Farm
Remember the three most important words in real estate are location, location, location. Not only is location key if you ever want to resale your property or investment property location will up the price considerately.
Learn who is buying and who is selling. All of this will be vital when you are ready to pull the trigger later on.
Pull the Trigger
You are ready. Do not let all of this action you have taken go to waste. Use it.
These few steps may seem like a lot and may also seem a bit vague. They have to be so you can tailor them to your specific circumstances. Follow and fine tune them, and they will help you focus and reduce that overwhelming feeling.
This should be an exciting journey as you learn new things and put that learning into practice. Just remember that every journey, no matter how long, begins with that first step. Be sure to take it.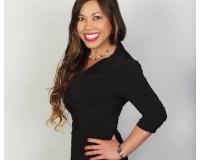 Author:
Michelle Mojica
Phone:
602-687-0617
Dated:
August 6th 2015
Views:
431
About Michelle: ...