Spring Has Sprung
Things To Do In April
Phoenix Coyotes Hockey
Our professional NHL hockey team hopes to howl its way to the Stanley Cup. Jobing.com Arena, Glendale.
Various dates and times in April.
Phoenix Suns
The NBA's Phoenix Suns draw a loyal legion of fans to the US Airways Center (UAC), in downtown Phoenix. First-year head coach Jeff Hornacek leads a young and exciting team featuring guards Eric Bledsoe and Goran Dragic, twins Markieff and Marcus Morris and first-round pick Alex Len.

US Airways Center (UAC), the home of the Suns in downtown Phoenix, opened in 1992 and has been nominated by Pollstar Magazine six times for the "Arena of the Year." In 2003, the arena underwent a nearly $70 million renovation and expansion project. In excess of two million guests come to US Airways Center each year for entertainment and sports events, and to enjoy the food and fun in Downtown Phoenix.
Movies at the Museum

Independent and classic cinema and documentaries relating to art, artists, and works on view in the Museum, usually followed by discussion. Free with paid museum admission. First come, first seated. Phoenix Art Museum.
Various dates and times in April.
http://www.phxart.org/events/film
Free First Friday Nights at Children's Museum of Phoenix
Hours: 5-9 p.m.
Admission: Free
Our hands-on, interactive exhibits are designed to engage the minds, muscles and imaginations of children up to age 10 and the grown-ups who care about them. Climb to new heights in the Climber, navigate your way through Noodle Forest, or build a fort in Building Big. These are just a few of the adventures that await you at the Children's Museum of Phoenix
The Children's Museum of Phoenix is open to the public free of charge from 5-9 p.m. on the first friday night of each month.
http://childrensmuseumofphoenix.org/
Performances at the Museum

Performances from the East Valley community. Each performance is different. Includes children's plays, kid and adult film series, classical music. Tempe History Museum. Free admission.
Various dates in April; Performance starts at 7 p.m.
http://www.tempe.gov/city-hall/community-services/tempe-history-museum/events/performances-at-the-museum
Birds 'n' Beer

Birds 'n Beer offers local professionals a fun and refreshing way to learn about Arizona birds and other wildlife while networking with fellow nature-lovers. Have a cold brew while enjoying an enlightening and lively presentation on Arizona nature. Nina Mason Pulliam Rio Salado Audubon Center in Phoenix. RSVP requested 602-468-6470. Free admission
Third Thursday of the Month. Doors open at 5:30 p.m., program begins at 6:30 p.m.
Downtown Chandler Art Walk

Visit more than 70 artisans set up along the streets in front of the unique shops and cafes of Historic Downtown Chandler. Free admission.
Third Friday of the Month; 6 - 10 Pm
Start a Tradition: Ho Wine Experience at Café Zuzu
Every Wednesday from 5:00-7:00 p.m. at Café Zuzu
Cost: Tasting is free, featured wine will be discounted.
Need a little motivation to make it to hump day? Every week Café Zuzu will be hosting a wine tasting featuring a new winery every week. Try out a taste, meet with an educated winery representative, and enjoy the featured pour at a special price all night. Make it a weekly tradition.
http://www.phoenixnewtimes.com/locations/zuzu-at-hotel-valley-ho-48372
Scottsdale ArtWalk
ArtWalks are free to the public every Thursday evening along Main Street from Scottsdale Rd. west to Goldwater Blvd., and on Marshall Way north of Indian School Rd. to Fifth Ave. Restaurants, museums and free trolley and/or horse-drawn carriage rides are available during ArtWalk to transport folks from numerous free parking areas throughout the Scottsdale Arts District and Scottsdale Downtown.
Every Thursday; 7 - 9 p.m.
http://scottsdalegalleries.com/
FOOD TRUCK CARAVAN
Ongoing weekly on Saturday
TIMES: Saturdays 6:30 p.m. -10:30
5th Ave & Goldwater
Join us every Saturday night for street food, live music and community fun! Find up to 15 of the valley's finest gourmet food trucks serving delicious foods from around the world in one parking lot. Our Caravan has over 35 trucks which we rotate each week.
Spend a minimum of $8.00 off of any truck and get an Ate on 5th card which gives you discounts to over 25 area merchants. Lounge in our Caravan tent on pillows and area rugs or sit at one of our communal picnic tables with misters and/or heaters for your comfort and listen to live music under the stars. Shop our Caravan Collection for apparel and gift items and check out our Caravan Couture line for your favorite canine gifts.
Scottsdale Art Bridge Thursdays

Crafters, jewelers, and artists displaying their work in an outdoor setting with live demonstrations and entertainment in Downtown Scottsdale on the Marshall Way Pedestrian Bridge. Family Friendly. Free admission.
Every Thursday; 5 p.m. - 10p.m.
http://www.artisanmarketsaz.com/index.php
Desert Ridge Marketplace Concerts

Free concerts on two stages in North Phoenix at Desert Ridge Marketplace.
Every Friday & Saturday Night in April; 7 p.m.
http://www.shopdesertridge.com/events/live-music/
Phoenix First Friday

Visit more than 100 downtown Phoenix art galleries, studios and art spaces. Free admission.
First Friday of the Month; 6 - 10 p.m.
http://phoenix.about.com/cs/enter/a/firstfriday.htm
Farmers Markets

Vegetables, fruits, herbs, flowers, breads, jams, cheeses, juices, local specialty foods and crafts. Several locations.
Various dates, times, and locations in April
http://phoenix.about.com/od/foodanddrink/ss/Phoenix-Farmers-Markets.htm
Desert Ridge Marketplace Concerts

Free concerts on two stages in North Phoenix at Desert Ridge Marketplace.
Every Friday & Saturday Night in February 7 p.m.
http://www.shopdesertridge.com/events/live-music/
Motorcycles on Main

The first Friday of every month is bike night in Downtown Mesa! Join over 1000 motorcycles and their riders on Main Street for a Sturgis-style event that attracts bike lovers from all over Arizona and beyond. The roads are closed to car traffic and open to bikes, riders and spectators for this family-friendly event. Enjoy music, food, and the beer garden (ID Required). Free admission.
First Friday of the Month
http://www.downtownmesa.com/motorcycles-on-main/
Spring Training in Arizona - 2015
Spring Training Baseball takes place over the course of about a month, usually beginning in late February or early March. Schedules for the teams usually start trickling in during November and December, but changes and updates are common all the way up to when tickets go on sale. With 15 teams in Cactus League, there often six or seven games every day from which to choose. While most games are scheduled in the daytime, there are some evening games.
AZ Wine & Dine
Thursday, April 2, 2015, 5:00 PM - 8:00 PM
Delight your palate with cuisine prepared on-site from renowned Valley chefs from 19 premier resorts and restaurants, including T. Cook's, Different Pointe of View, Prado, and the Four Seasons Resort Scottsdale at Troon North. A boutique winery, offering a selection of their varietals, is paired with each restaurant, while a stellar selection of craft beer will also be available. The Scottsdale Quarter venue lends itself to a decidedly fashionable and festive party, with music by Shining Star Band and a silent auction offering amazing deals on vacation getaways and gift certificates. Hosted by the Arizona Lodging & Tourism Association. Free garage parking. Rain or shine
Red Bull Thre3style National Finals
April 2-4 2015
Phoenix will get the spotlight when 12 of the best DJs from around the U.S. duke it out on the decks at local venues during the three-night competition, which will take place from Thursday, April 2, to Saturday, April 4, and crown a national champion in the Red Bull-sponsored worldwide DJ battle.
http://www.redbullthre3style.com/
Wingstock: Where Music & Chicken Meat
Saturday, April 4, 2015, 11:00 AM - 5:00 PM
The only chicken wing festival in the Valley, this annual event features a wing competition where teams from area restaurants pit their best recipes against those of other entrants. Other highlights include live music, contests and a children's area, plus a morning egg hunt and appearance by the Easter Bunny. Proceeds benefit Alice Cooper's Solid Rock charity and AZ Disabled Sports.
VISIT DAISY THE BUNNY
April 04, 2015
Bring your little ones to the Outlets at Anthem on Saturday, April 4 to meet Daisy the Bunny at our Spring Gazebo for photo hop-portunities! The Spring Gazebo is located between The Children's Place and Polo Ralph Lauren. Make sure to bring your camera!
EASTER EGGSTRAVAGANZA
Saturday, Apr. 4th
Our annual Easter Eggstravaganza is coming up on Saturday, Apr. 4th! The entire event is free. This is one of the biggest outreach events we will do all year. We will have two magic shows from Michael Christian (see below), 20,000 eggs, candy, prizes, bounce houses, entertainment, raffle prizes, food and more! We really hope you can be part of this awesome day.
http://occphx.net/easter-eggstravaganza/
Easter Brunch in the Grove
Sunday, April 5th, 2015
Rated one of the best Easter Brunches in Phoenix! Gather the whole family and hippity hop over this Easter Sunday for a delicious buffet brunch. Farms in particular are a favorite bunny hang-out and the Easter Bunny will be making a special appearance for photo ops with the family, so don't forget your camera! He may even have some special treats for you.
https://www.thefarmatsouthmountain.com/best-easter-breakfast-brunch-phoenix-2015/
Flavors of the West
April 04,2015
Flavors of the West is a culinary extravaganza that celebrates the flavors of the West Valley. Area chefs will come together in Goodyear to show off their culinary masterpieces in a daytime event for Valley-wide foodies. The event will offer a family-friendly atmosphere with great food, wine, entertainment, and outdoor activities.
Sunday A'fair
April 05, 2015
Celebrating its 28th season, Sunday A'Fair features free outdoor concerts in Scottsdale Civic Center Park by the Valley's top musicians, along with an arts-and-crafts market, fun activities for children and families, docent-led tours of the sculptures in the park and free admission to Scottsdale Museum of Contemporary Art (SMoCA). Guests are invited to bring blankets, lawn chairs or picnic baskets and enjoy a relaxing afternoon of great entertainment. Delicious foods from the grill, snacks and cocktails, beer, wine and soft drinks also are available for purchase.
http://www.scottsdaleperformingarts.org/event/sunday-afair/
SCOTTSDALE CULINARY FESTIVAL
April 07, 2015 — April 12, 2015
This festival draws more than 40,000 visitors looking to enjoy fabulous food, fun and festivities. No matter what kind of culinary experience you crave, there's something for everyone!
If you love great food, fine wine and boutique brews, the Scottsdale Culinary Festival is a priority on your itinerary. This six-day celebration of the culinary arts has something for everyone, from exquisite multi-course meals and wine-and-chocolate pairings to the Great Arizona Picnic.
The Culinary Festival is located in the heart of Scottsdale!
Phoenix Pride Festival
April 11-12 2015
The Phoenix Pride festival features over 150 entertainment performances on 5 stages. The festival brings a variety of food vendors as well as an Arts Expo, Johnny Rockets, Kids Zone, 1n10's Youth Space, Lakeside Wedding Chapel for private and mass commitment ceremonies, Sway Events and Johnny Rocket's VIP Experience, ManHunt's Erotic World, and Karamba's Dance Pavilion. Combined with participation from government officials, services, private corporations and celebrities, the Phoenix Pride Festival continues to raise positive awareness of the metro-Phoenix LGBTQ community.
http://phoenixpride.org/events/pride-festival
April 9-12 2015
Before they take the Academy of Country Music Awards stage in Dallas on April 19, 2015, Country superstars and ACM co-hosts Bluke (also known as Luke Bryan and Blake Shelton) will hit the Country Thunder stage in Florence, Ariz., April 9-12, 2015. And that's just the beginning! In addition to Blake and Luke, Country Thunder has added some of Country music's biggest names and fastest-rising stars, including Brett Eldredge, Big & Rich Dustin Lynch, Joe Nichols, Jerrod Niemann, Diamond Rio, Phil Vassar, Dallas Smith, The Railers, Maddie & Tae, Jamie Lynn Spears, Old Dominion, John Michael Montgomery, Love and Theft, Logan Mize and Clare Dunn to the growing 2015 line-up. Fans can expect even more artist
http://arizona.countrythunder.com/
CHIPOTLE CULTIVATE FESTIVAL
April 18, 2015
Experience this free and engaging festival featuring live music performances, cooking demonstrations and interactive activities for attendees of all ages. Chipotle's Cultivate Festival offers interactive experiences focusing on sustainable food practices and the reality of processed foods. Guests can learn how to make Chipotle's guacamole, and there's even a kid's zone with free snacks, so bring the whole family !The festival will feature musical artists Twenty One Pilots, MS MR, Magic Man and Jared & The Mill. Chefs Amanda Freitag ("Chopped," Empire Diner in New York), Richard Blais ("Top Chef," "Top Chef Masters," Juniper & Ivy in San Diego), Charleen Badman from FnB, Joshua Hebert from POSH and Chris Schlattman from The Upton in Scottsdale will present cooking demonstrations.
http://chipotlecultivate.com/cities/phoenix/#music
Eastmark Awesomefest
April 18,2015
Awesome is coming to Eastmark for one night only, on Saturday April 18 from 5pm-10pm. This free event will feature all things awesome including feats, beats, eats and treats. Expect to be entertained on the main stage by local acts and eat to your heart's content from all of our favorite East Valley food trucks and bake shops. Two Bit Circus Arcade Roadshow, Austin Bike Zoo, and Super Sonic Tech Cool Showcases are among the event attractions. This event offers fun for the whole family, and will include interactive activities like a bungee trampoline and water walking balls. While you're there, stroll through the Eastmark Great Park and experience
http://www.eastmark.com/awesomefest/
Relay For Life Central Phoenix
All Day, Apr 25, 2015
Do you want to be a part of something big and feel like YOU can make a difference in your community? Come join us at the Relay For Life of Central Phoenix on April 25th from 3 PM- 9 AM. Our event helps celebrate our cancer survivors,
remember the ones that didn't make it and fight back against this deadly disease ! All proceeds raised will benefit the American Cancer Society. Event will feature live music, food trucks, event silent auction and fun activities for all ages.
City of Chandler Family Bike Ride Event
Saturday, April 25, 2015
The annual Chandler Family Bike Ride is back! The 7.4-mile ride is free. Pre-registration is encouraged to help us prepare for snacks and give aways. Participants will receive a free T-shirt while supplies last, along with information about bicycle safety, transit services and related topics. Helmets are required.
The ride starts and ends at the Chandler Park and Ride, 2100 S. Hamilton Street.
http://www.chandleraz.gov/default.aspx?pageid=62
El Día de los Niños
Thursday, April 30, 2015 - 9 a.m. to 1 p.m.
New Location: Heritage Square Park, 113 N. 6th St., Phoenix, AZ 85004

"El Día de los Niños" festival is in its 15th year, with the 2014 event hosting over 5,000 children and educators who participated in activities provided by more than 50 organizations, exhibitors and educators. The event features a large entertainment stage as well as interactive booths with information about education, sports, science, games, arts and culture, and sponsor booths with give-a-ways. All programming has a youth theme. Arizona Science Center will put on a special feature titled "Be a Good Neighbor Day" - presented by PBS and Daniel the Tiger!
https://www.phoenix.gov/parks/arts-culture-history/latino-institute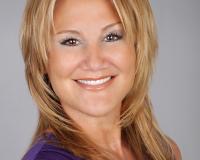 Author:
Heather Martin
Phone:
602-909-7200
Dated:
March 30th 2015
Views:
801
About Heather: ...