Spring Cleaning
Can you believe how fast this year is passing by?! I recall telling my dad several years ago that every year seemed to go by faster than the last, to which he replied, "it only gets faster as you get older." Boy is he right!
Easter just passed essentially reminding us all that spring is here, as fleeting as it may be for us living by in the Arizona Valley. It is only a matter of time before the 100+ degree weather crisps us up like potatoes in an oven! Therefore, it is a great idea to start spring cleaning while the weather permits! ;)
This cleaning is different from the Saturday mornings when your mom would wakes you all up with her music (Spanish music in my experience) blasting through the apartment, shaking walls, informing everyone sleeping yet again that it was time to clean! Whether you deep clean yourself or have someone else do it, here are some must clean areas easily overlooked:
-fans
-blinds
-walls
-door knobs
-doors
-under the sink
-the miscellaneous drawer in the kitchen, you which one I'm talking about!
-window sills
-air vents
-baseboards
-under the sink
-under the oven
-under/behind fridge
-under all beds
Feel like organizing as well? Look into keeping these areas tidy:
-hallway closet
-garage
-storage shed
-laundry room
-and/all closets
If anything this should keep you (and the family!) busy for a while. If you have any cleaning tips or if I forgot to mention a must clean/organize area, please comment below so we can all have a productive and successful spring cleaning!
Cheers!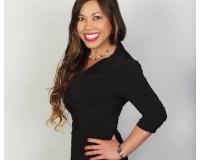 Author:
Michelle Mojica
Phone:
602-687-0617
Dated:
April 3rd 2018
Views:
2,614
About Michelle: ...