Save Money Speaking With A Lender Today
You might be wondering, how exactly do you SAVE money by speaking with a lender? Don't they take your money to begin with due to a little thing called L-O-A-N?
I hear you, but really you can and it can happen a number of different ways, whether it be before you buy a home, when you are buying your home, you already have your home, or are looking to sell/invest in a future home!
Getting Ready to Buy a Home
One thing I hear over and over again from people I speak with is that they first want to pay off a lot, if not most of their debt before purchasing a home. While that is commendable, it is not necessary. By speaking with a lender before paying of all accounts allows you to get professional input on what debt to pay down to for you to qualify for the purchase power you are looking for. In doing so, you are able to allocate more money towards the house, since you didn't use it all paying off the debt, and secure a better interest rate as interest rates could go up at any moment.
Purchasing A Home
In the event that you are actively looking at the moment, hopefully you have already spoken to a lender. Before becoming a REALTOR, I know I wanted to preview homes prior to becoming prequalified. I am lucky my REALTOR at the time guided me towards speaking with a lender as it allowed us to establish what we wanted as a monthly payment, prior to falling in love with a home that was out of our budget. I highly encourage you to shop around for a loan as not all lenders are created equal. It is about finding the team and loan that works best for you to ensure you get more bang for your buck!
Refinancing
Refinancing your home always seems like a good idea, especially when we hear our neighbors talk about their experiences 5 years ago, or whenever we see rates have gone down. By keeping in touch with your lender after purchasing your home, you will know when the best time to refinance is based off your situation, which can save you both time and money!
Selling Your Home
When the market is good, selling your home can certainly cross your mind. Speaking with a realtor and lender allows you to review hypothetical situations to get you top dollar ensuring you get the best deal with the next home you purchase. Even if buying a home after the sale of your home is not the plan, don't leave money on the table by poor planning!
Investing in Real Estate
Your current home can leverage your way into building/adding to your nest egg by investing in real estate. Not sure if your current home has the potential? Your realtor and lender got your back and can provide you with the information you need to make an informed decision on the best property for your situation. Hello cash flow!
If you are on the fence, don't hesitate and call me today! I work with AWESOME people who I have personally used for my needs as well, who can and will definitely take care of you as well. Let's make your real estate dreams come true!
Azucena Gonzalez
(928)366-8024
azucenagonzalezrealtor@gmail.com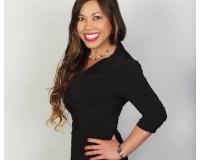 Author:
Michelle Mojica
Phone:
602-687-0617
Dated:
July 29th 2019
Views:
597
About Michelle: ...