Salvation Army Kroc Center And Other AZ Locations
When you hear Salvation Army, you may inevitably hear the ringing bells of Salvation Army volunteers outside of various retailers during the holiday season. Another thing that comes to mind may be the fact that they are a Christian based organization. After reading this short blog, you'll come to see how much more they actually do in the community. You can also visit them online at http://www.krocphoenix.org/
Before I dive into it, I should disclose that as an employee of the Salvation Army, I am biased in my opinion! You can't say I didn't warn you! :)
The Kroc Corps Community Center, which many members endearingly call the Kroc Center, provides many activities for people of all ages, whether you are looking to socialize as an individual or a family. You can sign up children for summer camp, to attending religious services, to participating in active adults or silver sneakers. Free movies are widely attended and the staff are fantastic people, always attentive to providing a pleasant center visit while maintaining a safe environment. You can even host a birthday party and other events for a nominal fee!
Visiting the center as a member and an employee, I am never disappointed with my time spent there. I feel right at home and enjoy being able to spend time with great people! Take the time today to learn more about the services the Salvation Army can provide for you, as well as your fami
To see other AZ and out of state Salvation Army locations, visit: https://westernusa.salvationarmy.org/usw_thq/location_search?location=Arizona
Questions/Comments?
Call/Text/Email me at your convenience!
(928)366-8024
AzucenaGonzalezRealtor@gmail.com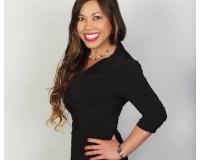 Author:
Michelle Mojica
Phone:
602-687-0617
Dated:
May 6th 2019
Views:
577
About Michelle: ...