Renting Before Buying
Though some people enjoy where they rent, many people currently renting would much rather buy a home. So why don't they? Because the stars aren't in position...meaning they may be rebuilding their credit, going through a divorce, moving to another state, the list goes on.
In my humble opinion, do you Boo. If that means renting for a year so that you can maximize your purchase power, by all means proceed! There is nothing wrong with renting at the moment if you are working towards homeownership.
Now, to address the opposite of the previous statement. I am not suggesting that renting at the moment is wrong if you aren't looking at homeownership, though I would like to have a conversation on the benefits of home ownership, especially in the long run. It could potentially serve as an investment, contribute to your nest egg, provide greater stability for family etc.
Homeownership is in everyone's reach. The way to it varies from person to person, but it is definitely achievable.
Call/text me today if you've been wanting to buy/sell/invest. The world is your apple!
Azucena Gonzalez
(928)366-8024
AzucenaGonzalezRealtor@gmail.com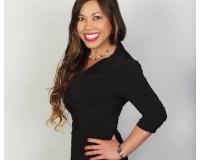 Author:
Michelle Mojica
Phone:
602-687-0617
Dated:
March 25th 2019
Views:
579
About Michelle: ...