Remember To Take Your Realtor With You To New Builds
The excitement is real, especially when viewing new builds! The dream of homeownership is getting closer as you are now prequalified and the shine of the new builds is calling your name. You decide to make the drive over and walk towards the entrance of the office when you read the following sign on the door stating something along the lines of," Your Realtor Must Come With You In Your First Visit", and you walk through the door without blinking an eye.
At this point, you may be thinking to yourself what is the big deal, isn't there an real estate agent in the office? Well, yes there is in fact a real estate agent in the office (usually, may be different in other states/circumstances). However, that agent is the seller's agent, the seller being the builder, private contractor, etc. Therefore, that agent has a fiduciary responsibility to their seller, not the buyer's agent. The seller's agent will look after the best interest of the seller and not the buyer. This is why it is important to go to new builds with your preferred realtor.
Now life happens and sometimes you may unexpectedly stop by a new build site that you had never come across before and your realtor isn't able to show up. At this point, walk into the office, let the seller's agent in the office know, and call your realtor right then to give verbal confirmation to the seller's agent. Some places will allow your realtor to come in within 24 hours of you going to the new build to be able to represent you.
Although it isn't the end of the world if you don't have a realtor represent you when you buy a new build, it definitely helps so that you can have a professional provide you with advice that will ALWAYS be in your best interest.
If you have any questions, comments, concerns, feel free to call/text me at 928-366-8024 or you can also email me at azucenagonzalezrealtor@gmail.com.
Happy Buying!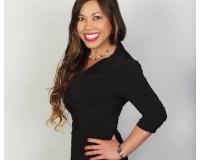 Author:
Michelle Mojica
Phone:
602-687-0617
Dated:
October 2nd 2018
Views:
399
About Michelle: ...