Realtors And Rentals
Many people ask me, "Do you do rentals." The short answer is yes. Realtors can assist individuals with rentals (in Arizona at least; this may differ by state). However, there are a couple of things to take in mind.
First off, realtors can access rentals available through the database where we search houses for sale on. This does not mean that all the rentals available in the area you are looking in will be on the website, as it is not mandatory to input into the database. So, it could happen that the search results your realtor sends you is meek or nonexistent. Even if the results are meek or nonexistent, rentals may still be available in the area, just may be advertised via other channels like Facebook Marketplace, Craigslist, etc.
If the search yields nothing, they may further assist you by searching on other websites, such as Apartment.com. etc, though you would then need to follow up yourself on the places that are sent to you in this instance.
Depending on the money you are willing to put out for rent, don't be alarmed if your realtor asks you if you have considered buying a home. Many people do not explore this option since they are unsure if they qualify for a loan, while others don't due to thinking they can only purchase a home if they have saved up a significant sum of money for the down payment. Let the unknown and mystery motivate you to get answers!
I encourage you to reach out if you have any questions. Home ownership is a wonderful experience that can be achieved by many with the right help. Let me know if you have any questions, as I would love to ensure you have all the information needed to become a homeowner. Your dream home awaits!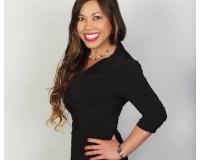 Author:
Michelle Mojica
Phone:
602-687-0617
Dated:
June 25th 2018
Views:
422
About Michelle: ...