RED Friday
RED Friday is an important day. Why? Because it gives us a chance to remember those who have not only deployed, or are currently deployed, but also those we lost over seas. I take that a step further. It is also a chance for us to think about those Veterans who are back home. Where the real deployment is...I served in the United States Marine Corps, with 2 tours to Afghanistan. Coming home was always the hardest part of both those deployments for me. When you come home, and go your separate away from your Unit on leave or end your active service, it seems as though everything you went through comes back to you. Every safety brief I received on my way home was always the same. Expect to deal with PTSD for a period of time while you adjust. For some, it was easier than others. The period of time spent avoiding every pile of trash in the road thinking its an improvised explosive devise, or making sure that pot hole you just hit wasn't an IED, can vary from person to person. Unfortunately, for some it lasts for far too long. In the most extreme it lasts until its too late to turn back. Remember Everyone Deployed is about not only remembrance, but for me, its about doing something each and everyday to not only help veterans who are struggling, but to help OUR community. The reason Veterans served was to protect this Great Nation, and the sovereignty we all have. We cannot forget that, nor shall we take it for granted. We can all do 1 thing to help a Veteran. We can all do 1 thing for anyone. You never know how that 1 thing could literally save someone's life.
Wear RED on Friday, in support of our Veterans. past, present, and future.
RED Friday is about something greater than each individual. It is greater than myself. And it is greater than you.
God Bless,
and Semper Fi.
Be sure to visit www.azveteranrealtor.com, and check out the events tab for events supporting Veterans in the community.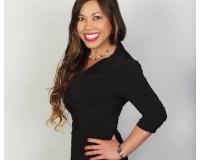 Author:
Michelle Mojica
Phone:
602-687-0617
Dated:
October 16th 2015
Views:
556
About Michelle: ...