Pool Season Ready
It's interesting to think but pool season in Arizona can essentially be year round! Granted, as an Arizona native, I wouldn't jump into the pool if it's not at least 70 degrees outside, unless the pool is indoors and heated! Nonetheless, not everyone is a desert rat like I am. Be pool ready year round with these tips.
To hear from Santos Castro, my friend and owner of Optimal Pool Care, take a look at this lovely pool and learn more about these tips from a Santo's directly at https://www.youtube.com/watch?v=oOXzWuL2XcQ
Cover your pool. Pools love catching debris that wind blows, especially if you or your neighbors have trees. Place a cover of some sort over your pool to limit debris and dirt from getting into the pool

Pool Safety. The water is all fun and games until tragedy strikes. Make sure that proper barriers are in place, especially for children and pets, and that safety precautions are always taken.

Filters are life. Filters help maintain your pool in pristine condition. Ensure to check them regularly and replace them as needed!
Questions/Comments?
Call/Text/Email me at your convenience!
(928)366-8024
AzucenaGonzalezRealtor@gmail.com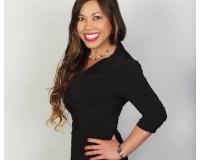 Author:
Michelle Mojica
Phone:
602-687-0617
Dated:
May 13th 2019
Views:
405
About Michelle: ...