Places To Eat In Phoenix Tempe And Mesa AZ
Last night, my husband and I had the pleasure of meeting with my client's for pizza at a new-to-us spot in Mesa: Organ Stop Pizza. We hungrily waited in line as we waited to place our order when I read the menu stated "cash only". I was dumbfounded; who still carries cash? I typically don't! Luckily there was an ATM about 15 feet away so we did what we had to do. Apart from ordering our food items, separate from drinks, and dessert with cash only, it is a cool spot to check out!
True to it's name, a charming older gentleman played the organ, entertaining us throughout our time there. Even the little one of two and a half years was hypnotized by the organ! Songs covered included "Bohemian Rhapsody", "Under the Sea", "The Phantom of the Opera", and many more! It's a lovely place which I can't wait to take my family to whenever they are back in town!
Below is the information for Organ Stop Pizza, in addition to other restaurants I have enjoyed with loved ones.
Organ Stop Pizza
1149 E Southern Ave, Mesa, AZ 85204
(480) 813-5700
Phoenix, AZ
Mexican Food: Birrieria Obregon, Guero Canelo
Vietnamese Food: Pho Thanh Restaurant
Pizza: Pomo Pizzeria Napoletana
Chinese Food: China Chili
Outdoor Dining: Quiessence at the Farm
Brunch: The Breakfast Club
Tempe, AZ
American Food: Culinary Dropout
Romantic-ish Atmosphere: Salut Kitchen Bar
Breakfast: U.S. Egg Breakfast & Lunch
Pub Restaurant: Four Peaks Restaurant
Pizza: Big Jimmy's
Chinese Food: Beijing Express
Mesa, AZ
Pizza: Organ Stop Pizza
Follow me on my social media accounts so you NEVER miss out on what I am doing next!
Facebook: https://www.facebook.com/azucenagonzalezrealtor/
Instagram: https://www.instagram.com/azucenazumbarealtor/
Youtube: https://www.youtube.com/channel/UCrzMp37Iva4NUmI9CdvLedg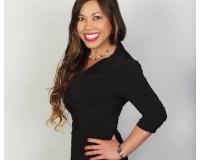 Author:
Michelle Mojica
Phone:
602-687-0617
Dated:
September 10th 2018
Views:
414
About Michelle: ...