Pet Peeves Of Real Estate Agents

Pet Peeves that real estate agents have when dealing with buyers & sellers.
BUYERS:
1. Having the REALTOR look for houses & the client not communicating with the agent letting the agent know if they are still looking for a house.
2. Clients not knowing what they are looking for.
3. Clients wanting to see houses that was not discussed before-hand.
4. Giving a agent a long list of houses that was taken from other websites that does not have accurate information.
5. Not letting the agent know you are going to be late or unable to make the appointment.
6. Having the agent find houses for a client & the client buy a house with another agent.
8. Clients that think they know more then the agent.
9. Clients that want some of the agent's commission money not realizing that the agent does not get all of the commission because other fee's have to be paid out of the commission.
10. Buyer's that take their time turning in any required information.
SELLERS:
I. Clients that don't allow a lockbox to get put on the house or allow the agent to put a for sale sign in the yard.
2. Clients that don't fill out the required paperwork such as the seller disclosure form or the HOA document or any other documents.
3. Clients that want more money then their house is worth.
4. Clients that want you to reduce your commission.
5. Clients that pressure the agent to get their house sold.
6. Clients that refuses to leave during a showing.
7. Clients that question everything that you tell them.
8. Clients that don't clean their house before the house is shown to
a potential buyer or buyers.
9. Clients that are rude & disrespectful.
10. Clients that know it all.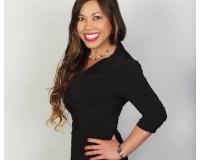 Author:
Michelle Mojica
Phone:
602-687-0617
Dated:
September 7th 2015
Views:
1,191
About Michelle: ...