Oh Snow Sentimental
I come from an average Midwestern family. My parents were married for over half a century--a rarer and rarer feat--and had three children. When my father passed away early in 2011, it meant the ensuing Holiday Season would be the first since my younger brother was born that all five of us would NOT be together to open gifts by the tree on Christmas morning. In all, that made forty such mornings I had joyfully torn through gift wrap with Mom, Dad, older sister and younger brother--an impressive run for which I will be eternally grateful. What's more is that all forty of those Christmases took place in the same house and, in Minnesota, most of them were white Christmases.
I wish everyone could experience that same familial fulfillment and go so deep into life knowing where Mom & Dad are and, seemingly, always will be. Ironically, as a realtor, I am grateful the average home ownership is NOT fifty years but is just seven. (I am confident most of us working in real estate would have to find something else to do if the number of residential real estate transactions dropped by eighty-six percent!) Having said that, I do believe many home buyers, especially first-time home buyers, are looking for a home where they could imagine raising a family and celebrating half a century of holidays together. At least, that may be their emotional perspective even if, cognitively, they know they will likely be relocating as the needs of their families change...or their careers...or whatever.
A good realtor understands the emotional investment which can be at least as significant as the financial investment a home buyer is making. That is why a good realtor must also be a bit of a counselor when working with these buyers. The emotional needs of any buyer (or seller, for that matter) can make or break a deal and so cannot be discounted.
When selecting your realtor, make sure you are being heard. Pay close attention to the feedback he or she is giving you. If what is coming back does not seem to match what you are sending out, you may not be speaking to YOUR realtor. Don't be afraid to move on and find an agent you are comfortable with and whom you know GETS what you need. You may not spend the next forty Christmases in the home you buy--and in Phoenix, certainly not forty WHITE CHRISTMASES--but that doesn't mean the home you buy shouldn't feel just that homey for the time you are there.
To talk to a realtor who GETS that about you, contact me and let me start HEARING what YOU need.
Jeff Dehmlow is your real estate caddy! Call Jeff--or text him--at 612-803-7060.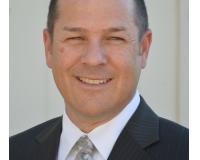 Author:
Jeff Dehmlow
Phone:
612-803-7060
Dated:
December 16th 2014
Views:
495
About Jeff: ...