OH WHAT TO DO WHAT TO DOOOOOOO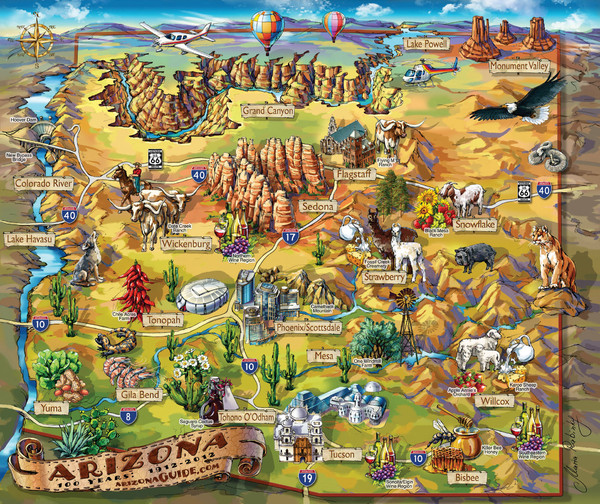 Attn: My Arizonian Friends!
What to do, What to do - in July!

Here is the list you have been waiting for!
Movies at the Museum
Independent and classic cinema and documentaries relating to art, artists, and works on view in the Museum, usually followed by discussion. Free with paid museum admission. First come, first seated. Phoenix Art Museum.
Various dates and times in July.
http://www.phxart.org/events/film
Free First Friday Nights at Children's Museum of Phoenix
Hours: 5-9 p.m.
Admission: Free
Our hands-on, interactive exhibits are designed to engage the minds, muscles and imaginations of children up to age 10 and the grown-ups who care about them. Climb to new heights in the Climber, navigate your way through Noodle Forest, or build a fort in Building Big. These are just a few of the adventures that await you at the Children's Museum of Phoenix
The Children's Museum of Phoenix is open to the public free of charge from 5-9 p.m. on the first friday night of each month.
http://childrensmuseumofphoenix.org/
Performances at the Museum
Performances from the East Valley community. Each performance is different. Includes children's plays, kid and adult film series, classical music. Tempe History Museum. Free admission.
Various dates in July; Performance starts at 7 p.m.
http://www.tempe.gov/city-hall/community-services/tempe-history-museum/events/performances-at-the-museum
Birds 'n' Beer
Birds 'n Beer offers local professionals a fun and refreshing way to learn about Arizona birds and other wildlife while networking with fellow nature-lovers. Have a cold brew while enjoying an enlightening and lively presentation on Arizona nature. Nina Mason Pulliam Rio Salado Audubon Center in Phoenix. RSVP requested 602-468-6470. Free admission
Third Thursday of the Month. Doors open at 5:30 p.m., program begins at 6:30 p.m.
http://riosalado.audubon.org/
Downtown Chandler Art Walk
Visit more than 70 artisans set up along the streets in front of the unique shops and cafes of Historic Downtown Chandler. Free admission.
Third Friday of the Month; 6 - 10 Pm
http://chandlerartwalk.com/
Start a Tradition: Ho Wine Experience at Café Zuzu
Every Wednesday from 5:00-7:00 p.m. at Café Zuzu
Cost: Tasting is free, featured wine will be discounted.
Need a little motivation to make it to hump day? Every week Café Zuzu will be hosting a wine tasting featuring a new winery every week. Try out a taste, meet with an educated winery representative, and enjoy the featured pour at a special price all night. Make it a weekly tradition.
http://www.phoenixnewtimes.com/locations/zuzu-at-hotel-valley-ho-48372
Scottsdale ArtWalk
ArtWalks are free to the public every Thursday evening along Main Street from Scottsdale Rd. west to Goldwater Blvd., and on Marshall Way north of Indian School Rd. to Fifth Ave. Restaurants, museums and free trolley and/or horse-drawn carriage rides are available during ArtWalk to transport folks from numerous free parking areas throughout the Scottsdale Arts District and Scottsdale Downtown.
Every Thursday; 7 - 9 p.m.
http://scottsdalegalleries.com/
FOOD TRUCK CARAVAN
Ongoing weekly on Saturday
TIMES: Saturdays 6:30 p.m. -10:30
5th Ave & Goldwater
Join us every Saturday night for street food, live music and community fun! Find up to 15 of the valley's finest gourmet food trucks serving delicious foods from around the world in one parking lot. Our Caravan has over 35 trucks which we rotate each week.
http://foodtruckcaravan.com/
Scottsdale Art Bridge Thursdays
Crafters, jewelers, and artists displaying their work in an outdoor setting with live demonstrations and entertainment in Downtown Scottsdale on the Marshall Way Pedestrian Bridge. Family Friendly. Free admission.
Every Thursday; 5 p.m. - 10p.m.
http://www.artisanmarketsaz.com/index.php
Desert Ridge Marketplace Concerts
Free concerts on two stages in North Phoenix at Desert Ridge Marketplace.
Every Friday & Saturday Night in July ; 7 p.m.
http://www.shopdesertridge.com/events/live-music/
Phoenix First Friday
Visit more than 100 downtown Phoenix art galleries, studios and art spaces. Free admission.
First Friday of the Month; 6 - 10 p.m.
http://phoenix.about.com/cs/enter/a/firstfriday.htm
Farmers Markets
Vegetables, fruits, herbs, flowers, breads, jams, cheeses, juices, local specialty foods and crafts. Several locations.
Various dates, times, and locations in July
http://phoenix.about.com/od/foodanddrink/ss/Phoenix-Farmers-Markets.htm
Desert Ridge Marketplace Concerts
Free concerts on two stages in North Phoenix at Desert Ridge Marketplace.
Every Friday & Saturday Night in February 7 p.m.
http://www.shopdesertridge.com/events/live-music/
Motorcycles on Main
The first Friday of every month is bike night in Downtown Mesa! Join over 1000 motorcycles and their riders on Main Street for a Sturgis-style event that attracts bike lovers from all over Arizona and beyond. The roads are closed to car traffic and open to bikes, riders and spectators for this family-friendly event. Enjoy music, food, and the beer garden (ID Required). Free admission.
First Friday of the Month
http://www.downtownmesa.com/motorcycles-on-main/
Arizona Diamondbacks 2015 Home Schedule
Get the 2015 regular season schedule for the Arizona Diamondbacks. This schedule includes all the home games for the Arizona Diamondbacks.
http://mlb.mlb.com/mlb/schedule
Saturday Starlight Train Rides
July 1 — September 12, 2015
Departing during the cooler temperatures of late afternoon and traveling through sunset, the Verde Canyon Railroad's popular summer Starlight Ride operates on select Saturday evenings May through September. Departing at 5:30 p.m. and returning at 9:30 p.m., the Starlight Ride serves up a wide range of light, color and shadow as the Canyon transforms into a moonlit dreamscape.
http://verdecanyonrr.com/events/saturday-night-starlight-rides
Garden Flashlight Tours
July 1, 2015 — September 05, 2015
Bring a flashlight and join us for an evening of exploration! Flashlight tours are a sensory experience where you will see, hear and feel the desert night. The self-paced stroll along the Garden's trails to a variety of discovery stations is perfect for families and children of all ages. Discovery stations include the Saguaro discovery station, tarantula & scorpion discovery station, night birds discovery station and more!
http://www.dbg.org/events-exhibitions/garden-flashlight-tours
MESA VIEWS PHOTOGRAPHY EXHIBIT
June 1st - July31St 2015
Mesa Public Library Main Branch
Mesa Public Library is pleased to present its first Mesa Views Photography Exhibit featuring the winners of our Mesa Views: Photography Contest, held in celebration of National Photography Month 2015.
http://www.mesalibrary.org/mesaviews/
Scottsdale 4th Of July At Westworld
16601 N. Pima Road Scottsdale, AZ 85260
2:00pm – 9:30pm
Be red, white and COOL at Scottsdale 4th of July at WestWorld,Sat., July 4, 2- 9:30 pm. It's truly a COOL family friendly patriotic wonderland INDOORS at WestWorld expanded to entire 300,000 square-foot fully air-conditioned Tony Nelssen Equestrian Center that encompasses the North Hall, South Hall and Equidome, 16601 N. Pima Rd. Featuring a super kid's play zone, Bull Riding Show, StuntMasters BMX Big Air Half pipe Show, Grand Prix Gatsby-era Racing (ages 16 & up), Frozen 4th Spectacular with appearances by Ana & Elsa, community stage featuring a performance by Arizona's Own 108th Army Band "Saguaro Brass," delicious food, live entertainment, traditional fireworks show and much more!
http://www.westworldaz.com/eventcalendar/2015/7/4/city-of-scottsdale-4th-of-july-celebration
July 4th Tempe Town Lake Festival
80 W. Rio Salado Parkway Tempe, AZ
Gates Open at 5pm
Fireworks Show at 9:15 p.m
Kiwanis Club of Tempe 63rd Annual Fireworks Spectacular will present the best fireworks show in the Valley shot from Mill Avenue bridge. The spectacular family night Fireworks Show will be choreographed to patriotic and classical music.
A great food court to satisfy the entire families' taste buds featuring hamburgers, hot dogs, Macayo's Depot Cantina, BBQ, roasted corn, gyros, fry bread, snow cones, ice cream, lemonade and lots of cold bottled water, Pepsi products plus a variety of other food vendors.
http://www.lifeintempe.com/tempe-july-4th-fireworks.html
Goodyear's Star Spangled 4th
1933 S. Ballpark Way Goodyear, AZ 85338
Celebrate Independence day with food, family, fun and fireworks. Event highlights include live music by The Party Crashers, inflatable water slides and bounce houses, a corn hole tournament, an eating contest, prizes and giveaways. The night concludes with a 20-minute fireworks spectacular. Additional parking located at Desert Edge High School, with free shuttle service all evening.
http://www.goodyearbp.com/events/star-spangled-4th
4th Of July Celebration
Veterans Park, 8601 W. Van Buren St. Tolleson, AZ 85353
Festivities begin at 4 p.m.
Fireworks Show at 9 p.m.
Enjoy an evening of Independence Day festivities at Veterans Park in Tolleson. Highlights include live entertainment, free watermelon, food vendors and water slides, plus a 30-minute fireworks show.
http://www.tollesonaz.org/index.aspx?
Chandler's 4th of July Fireworks Celebration
2250 S. McQueen Rd. Chandler, AZ 85286
Park Opens at 7:00 p.m.
Firework show 9:00 p.m
Come to Chandler for your good old fashion family friendly fireworks show. Pack your bags, bring your blankets and chair, and don't forget the sunscreen. Enjoy the award winning park and all it has to offer – Playtopia, sand volleyball, horseshoes, and our newest addition corn hole or bring the fun from home – kites, Frisbees, sports balls, bikes, bubbles, jump ropes and so much more.
http://www.chandleraz.gov/default.aspx?
Amp Up Your 4th of July
Highway 87 and Fort Mcdowell Road Fountain Hills, AZ 85269
Fort Mcdowell Casino
Doors open at 5 PM
Show starts at 7 PM
AMAZING Fireworks to follow the show!!
Fort Mcdowell celebrates Independence Day with an evening of live music featuring Beatles tribute Britain's Finest, Elton John tribute Kenny Metcalf, and Metallica tribute Damage Inc. A fireworks show will follow the concert.
http://www.fortmcdowellcasino.com/entertainment.php
City Of Surprise 4th Of July Celebration
15960 N. Bullard Ave. Surprise, AZ 85374
Gates open at 4:30pm
Fireworks begin approx. 8:30pm
Highlights will include a Rookie League baseball matchup between the Kansas City Royals and the Seattle Mariners, with a variety of concessions available for purchase. Following the game, a beautiful fireworks display set to patriotic music will illuminate the sky.
http://www.surpriseaz.gov/specialevents
4th of July Firework Fest
6770 N. Sunrise Blvd Glendale, AZ 85305
Fireworks Show 9 P.M
The sky will light up over Westgate Entertainment District this Fourth of July for the third annual Westgate Firework Fest presented by Desert Diamond Casinos and Entertainment West Valley as part of the region's largest fireworks show and festival.
http://westgateaz.com/fourth/
4th of Zooly
455 N Galvin Pkwy, Phoenix, AZ 85008
Phoenix Zoo
7:00 p.m. – 10:00 p.m
There will be plenty of family fun and exclusive access to the Zoo with fun activities for everyone. We will be serving up a classic summer BBQ and topping off the evening with a very special viewing of the Tempe Town Lake Fireworks Spectacular show at a "VIP" seating area in the back of the Zoo!
http://phoenixzoo.org/event-items/4th-zooly/
26th Annual Summer Spectacular Artwalk
Main Street and Marshall Way
July 09, 2015
A 40-year tradition, the ArtWalk process is simple — proceed at your own pace, wander into galleries that capture your fancy, stroll around a delightful area punctuated by dramatic statues, bubbling fountains, tree-covered courtyards, famed restaurants and more. Horse-drawn carriage rides and trolley rides are often available from plentiful free parking areas nearby. The trolley runs until 9 p.m. every Thursday evening.
http://scottsdalegalleries.com/
16th Annual Family Fun Day at the ASU Art Museum
Saturday, July 11, 2015, 10 a.m. to 2 p.m
Join us for a special annual event celebrating art and families at the ASU Art Museum! Unleash your creativity with dozens of hands-on art making stations, interactive performances and workshops. What will you and your family create together?
https://asuevents.asu.edu/16th-annual-family-fun-day-asu-art-museum
Summertime Storytelling & Craft Saturdays
July 11, 18 , 25th 2015
Pueblo Grande Museum, Phoenix.
Hands-on children's storytelling and crafts. Each story is read by the author. Crafts have a desert and Hohokam theme. For children in pre-k through fourth grade.
https://www.phoenix.gov/parks/arts-culture-history/pueblo-grande
Palo Verde Night Golf
July 12th, 2015
Palo Verde Golf Course
The Phoenix Parks and Recreation Department is offering golfers a unique way to escape the daytime heat this spring and summer with night golf at the city's Palo Verde 9-hole course.
The course will be lined with glow lights and players will receive a glow necklace and glow ball. For safety reasons no golf carts will be used - golfers will walk or pull a cart.
https://www.phoenix.gov/parks/golf/phoenix-golf-courses/palo-verde
Mary Poppins The Musical
JULY 16-19, 2015
Phoenix First Assembly
Everyone's favorite practically perfect nanny and her tap-dancing, chimney-sweeping friend take the stage in Disney® and Cameron MacIntosh's "Mary Poppins the Hit Broadway Musical." This family friendly show features unforgettable songs, breathtakingly choreographed dance numbers, and state-of-the-art stagecraft and lighting.
http://www.phoenixfirst.org/mary-poppins
Front Porch Pickins Vintage & Handmade Market
JULY 17TH & 18TH, 2015 10AM-4PM
PARK WEST MALL
Specialty goods and tough-to-find vintage items, appraisals. Food trucks. Air-conditioned.
If you love rusty, chippy, peely, vintage, repurposed, and handmade treasures- then consider yourself our kin. Founded by three moms, we understand the love of pinterest projects and junkin' for treasures- but the lack of time to do either!
http://www.frontporchpickins.com/
Winter In July At The Phoenix Zoo
July 18, 2015
Phoenix Zoo / Arizona Center for Nature Conservation
The Phoenix Zoo is bracing for an epic winter storm on Saturday, July 18. More than 60 tons of snow is forecast to fall in several animal exhibits and in areas for guests to enjoy. Come face-to-face with Arizona native reptiles and watch as select animals enjoy ice treats!
A must-see experience at Winter in July is Reba the Asian elephant's fire hose shower, provided by the Phoenix Fire Department. She looks forward to it every year, so don't miss out!
http://phoenixzoo.org/event-items/winter-july/
The Aftermath Back To School Concert
Friday, July 31, 2015, 7:00 PM - 9:15 PM
Junior high and high school students from Phoenix and surrounding cities are invited to Faith Christian Center this July for a free concert featuring Black Knight and Joseph Solomon, plus Brand Nu and a local dance crew. Free school supplies will be given out to those who get there early, and $100 gift cards and backpacks will be awarded to some lucky attendees (only junior high and senior high students are eligible). There will also be a special prize for the student who invites the most other students. This event is geared towards junior high/senior high students, but all are welcome.
http://www.fcc-phx.com/events/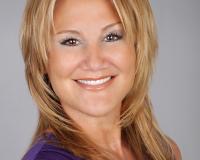 Author:
Heather Martin
Phone:
602-909-7200
Dated:
June 24th 2015
Views:
3,522
About Heather: ...