My Mission
Ever notice how we tend to ask businesses, nonprofit entities, and organizations what their mission statement is? The mission statement essentially provides the audience information on what the entity is striving for. This gives clarity to what the entity is working on achieving, which can be portrayed by broad or very detailed statements. However, did you know you as an individual can have statement as well???
Sure you may be thinking but I'm a college student, what do you mean my personal statement? Is this for a scholarship? Or, I am a stay at home parent, what do I need it for? Or, I've been working with the same bank for 11 years as a teller, why do I need it if I'm happy where I'm at? I used to think the same thing, as I went through college, obtained a job, coasting on cruise control. Yet, as I drove to work one day listening to an audio book on how to become a better manager, I was low key shook. The audio book had suggested making a personal statement. Mouth open and glossy eyed, I stared off into the abyss….a personal statement, huh? I snapped back into reality as the light turned green and I continued my commute to work. The audio book invited me to writer a personal statement on what I wanted to contribute to this world. It explained it did not need to be grandiose but it did need to be honest.
I told myself I would write one so that I could share it with my supervisor and my employees, but it never happened. It came into fruition about a month ago. I was speaking with a friend of mine, who had asked me why I made and shared videos and stories on social media. You see, I had been trying to figure it out before but when she asked me, it grounded me. What is my personal statement? I no longer worked at the domestic violence shelter and I was no longer in graduate school, but now a Zumba instructor and a realtor. I told her I was trying to find out the why still. On my way home, I went over my response over and over again. I was not happy with the response because I wanted to know my why. I talked it over with Victor but I could not arrive to a conclusion.
Fast forward to a week later, I was working on a flyer for the free monthly Zumba class I host in a community park, when it hit me. Initially I was trying to make my flyer look less empty and more robust and appealing when I started typing. Yet, it unfolded onto the flyer before my eyes as I typed: my personal statement. I'm not going to lie, I was pretty impressed with myself. The more I said it, the more I liked it. I shared it with my husband and he liked it too! It was then time to share, which lead me to writing this week's blog on my personal statement. I want you to know what I strive and stand for. The creation of my personal statement gave me a home base to work off of and cover important issues to me. It leads me to clarity on which tasks to take on and which to let go.
I encourage you to spend time to do the same. Who knows where it can take you! :)
My personal statement is to bring communities together through homeownership and fitness.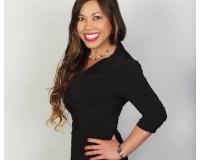 Author:
Michelle Mojica
Phone:
602-687-0617
Dated:
April 17th 2018
Views:
433
About Michelle: ...