My Home Work Out
I have to be honest with y'all, I did not wake up at 5 a.m. this morning to go to the gym. Typically, my husband, our three dogs, and I start our day at that time to get our day started by going to the gym. It starts my day right and I feel like I can take over the world afterwards! BUT NOT THIS MORNING!
I woke up a couple minutes shy of 8 a.m. and it was the best thing ever. However, now I feel nervous since I'm wondering if I will be able to sleep tonight at 9 p.m. our usual bedtime. So I go about my day attending my brokerage's weekly meeting, a quick stop at American Title Service Agency to pick up flyers, etc, etc. "What am I going to do", I thought as I drove home, "I need to do a home work out. I have to! I said I would on my Facebook and Instagram story!"
First I devoured the quick tuna salad I made because I was starving, while watching season 4 of The Great British Show. A little after that, I decided it was time. I was so not looking forward to it.
I ended up doing something semi-quick with a focus on core.
5 sets of
10 sit ups
10 squated shoulder press
10 push ups (regular/on my knees)
5 sets of
10 planks with knees to elbows
10 bicep curls
10 back rows & back flys
*I used 10lb dumbbells
I share this because I understand that it is not easy going to the gym. Even if you start your day off abnormally like I did, you can still make up for it later in the day. I am happy even if it wasn't much. If you ever have a day like I did today and are in need of a home work out, check out the links below for guidance/inspiration! You got this!
https://greatist.com/move/quiet-home-workout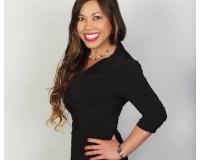 Author:
Michelle Mojica
Phone:
602-687-0617
Dated:
May 9th 2018
Views:
416
About Michelle: ...