Michelle Mojica Broker Author And Beyond
Mojica & Associates Real Estate Designated Broker and Owner Michelle Mojica HitsAmazon Best-Seller Lists with "The Soul of Success Volume 2"
Michelle Mojica recently hit six Amazon Best-Seller lists in the United States andCanada with "The Soul of Success Volume 2."
Goodyear, AZ – October 19, 2015 – Michelle Mojica recently joined a select group ofbusiness experts and entrepreneurs from around the world, along with Best‐SellingAuthor® Jack Canfield, originator of the Chicken Soup for the Soul® series, to co‐write thebook , "The Soul of Success, Vol.2 : The World's Leading Entrepreneurs and ProfessionalsReveal Their Core Strategies for Getting to the Heart of Health, Wealth and Success". Thebook was released on September 10th 2015 by CelebrityPressTM ‐ a leading business bookpublisher.
On the day of release, The Soul of Success Volume 2 reached best‐seller status in six USAmazon categories ‐ reaching as high as #1 in the "Direct Marketing" category. The bookalso reached #7 in "Marketing," #16 in "Marketing and Sales," #22 in " Entrepreneurship,"and #25 "Small Business and Entrepreneurship" categories. The Soul of Success became aninternational best‐seller, reaching #10 in "Direct Marketing" on Amazon in Canada.Michelle Mojica contributed a chapter titled "Live The Life You Love."
Michelle Mojica is the Designated Broker and Owner of Mojica & Associates Real Estate.Mojica & Associates Real Estate opened its doors May of 2012 in Arizona. Today, they have3 branches located in Scottsdale, Phoenix and Goodyear – serving all throughout the valley.She currently serves 38 Real Estate professionals in her rapidly growing brokerage.Michelle continually invests time coaching her agents to be servant leaders in thecommunity.
CelebrityPressTM describes the book:
Success is a concept universally embraced but individually defined. Our definition of successtruly depends on our individual goals. For example, your goal might be monetary, a physicalaccomplishment or a moral achievement. To flesh out this topic, we are adding a fewcomments made by famous and successful people in diverse fields - similar and familiarconcepts to those put forward by the Premier Experts® in this book.
Success is to be measured not so much by the position that one has reached in life as by theobstacles which he has overcome while trying to succeed.~ Booker T. Washington
You can succeed best and quickest by helping others to succeed.~ Napoleon Hill
The difference between a successful person and others is not a lack of strength, not a lack ofknowledge, but rather a lack in will.~ Vince Lombardi
Nothing can stop the man with the right mental attitude from achieving his goal; nothing onearth can help the man with the wrong mental attitude.~ Thomas Jefferson
In our New Economy, the acquisition of success has been reformatted somewhat by businessand industry even though its principles remain the same. The Electronic Revolution haschanged the economic landscape as much as the Industrial Revolution. We now live more andmore in "real time" and expect others to do the same. This era of instant communication haschanged the ways in which we communicate and expect responses.
To succeed today, it is useful, perhaps essential, to have a mentor. Errors will be made, but tominimize them will speed up your journey. The Premier Experts® in this book will help youalong the way. They have been there and know the road. Who would be better to guide you?They will illuminate your path to The Soul Of Success...
After such a successful release, Michelle Mojica will be recognized by The NationalAcademy of Best‐Selling AuthorsTM, an organization that honors authors from many of theleading independent best‐seller lists.
Click HERE to order a copy of The Soul of Success Volume 2
A portion of the royalties earned from The Soul of Success Volume 2 will be given toEntrepreneur's International Foundation, a not for profit organization dedicated tocreating unique launch campaigns to raise money and awareness for charitable causes.
More About Michelle Mojica:
Michelle Mojica, was born in a small Visayan Island in Philippines and grew up in a smallbeach town called San Andres. She is the middle child of 4 siblings who moved to the USwhen she was only 12 years old. She gives credit to her fearless parents, Eduardo andMaureen Mortel for leaving a very comfortable island lifestyle in the Philippines to be inpursuit of the American Dream! She believes that she is here for a higher purpose and is ona mission to fulfill God's promise to change the spiritual culture of real estate.
Previous to owning her own brokerage, Michelle Mojica held a Director of Marketingposition with Princeton Resorts Group also located in Arizona where offers 13 years ofproven track record in marketing and sales in the timeshare real estate industry.In 2011, in pursuit of her dreams of becoming an attorney, Michelle Mojica finallysucceeded in finishing her bachelor's degree in Criminology and graduated with the highesthonor as Summa Cum Laude from Arizona State University. She plans on attending lawschool in the near future to pursue Real Estate law to provide additional value to her clientsand the Real Estate professionals in her brokerage.
Her biggest accomplishments today consist of celebrating her eleventh year anniversarywith her incredible husband: Juan Mojica, who is also a Branch Manager and a Real Estateprofessional with Mojica & Associates Real Estate. Her proudest moments are raising fouramazing children: Elijah (16), Dachelle (16) , Isidro (9) and JJ (7). Her family is her biggestinspiration and they are her motivation to lead as an example to be a giver and servantleader.
Michelle also loves to give back. In 2014, her team put together 200 boxes for OperationChristmas Child and raised funds for other non‐profit organizations. This year, biggest goalto give back is to build a home and a children's church in Philippines where she grew up.Michelle's passion is to travel the world and to teach others the lifestyle of traveling andhow the real estate business can provide the means to live the life that you love whileexploring God's creations throughout the world.
Through her own experiences in success, challenges and lessons, her true heart is to leadothers to trust in God‐ not the money, for true, fulfilling success. She believes that if youfollow your own journey and not the journey of others, that you can truly find your purposeand live a fulfilled life. She believes that Soul to Success can only be found through givingand serving others!
About Celebrity PressTM:
Celebrity PressTM is a leading business, health and wellness book publisher that publishesbooks from thought leaders around the world. Celebrity PressTM has published booksalongside Jack Canfield, Brian Tracy, Dan Kennedy, Dr. Ivan Misner, Robert Allen and manyof the biggest experts across diverse fields. CelebrityPressTM has helped launch over 1700best‐selling authors to date.
Learn more at http://www.celebritypresspublishing.com###
Contact:Kasey KalchertDicks and Nanton Celebrity Branding Agency®800‐980‐1626Kasey@DNAgency.com
Tags:The Soul of Success Volume 2 , Celebrity Press, Amazon, Best‐Seller, International BestSeller, National Academy of Best‐Selling Author, Michelle Mojica, Owner, Mojica &Associates Real Estate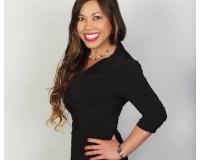 Author:
Michelle Mojica
Phone:
602-687-0617
Dated:
October 21st 2015
Views:
4,857
About Michelle: ...