Looking To Sell AND Buy Here Is What You Need To Know
People sell and buy for many reasons: to be closer to family, shorten job commute, right-sizing, avoid maintenance of the home, a life changing event of some sort, the list goes on. Nevertheless, each scenario is unique and must be treated as such. Below are some points to consider to ensure your preparation to buy and sell.
Should any questions/comments/concerns arise as you read through, make sure to write them down so I can go over them with you. I would love to help you through this journey to provide you with information you need to do what is best for you.
Let's talk MONEY!
It takes money to buy and it takes money to sell. Buyers need to know what their buying power is, by identifying with a loan officer what their budget for the new house is, while sellers need to take into consideration paying off their mortgage if money it still owed on the home, and paying their realtor for services rendered. When the seller is also a buyer looking for a new home an important question to consider is whether or not you need the funds from the sale of your current home to buy your new home. Some do in order to make a down payment, while others need to in order to have an appropriate debt to income ratio for the new loan. This is why it is vital to speak with a loan officer ASAP! I have a great loan officer I work with if you have any questions and or want to get started today!
If you would like to know how much your home is currently worth, contact me TODAY via phone/text/email for a FREE home evaluation!
Azucena Gonzalez Realtor, Mojica & Associates Real Estate
(928) 366-8024
azucenagonzalezrealtor@gmail.com
Timing
This is another important element to consider to prevent a situation where you have sold your home but don't have a new one to move into or you move into your new home with two mortgage payments to pay! The intricacies of your situation define the time period that must be worked in. If needing to sell the home prior to buying a new one, a contingency clause can be included in the contract to cover the event. A contingency clause can also be written in the event that the house needs to rented before being able to proceed with buying a home.
Another aspect of timing is in respect to your ideal move out and in move in date. By thinking about it advance is necessary as the COE (Close of Escrow) may need to reflect this depending on each event. Relaying this to your realtor and loan officer ensures everyone works together seamlessly to met expectations and get things done.
The possibilities are endless. You could sell before buying, which would require you to find a temporary living arrangement or you could buy before selling which could affect your buying power. It can't be stressed enough, talk it through with your realtor and loan officer.
Please feel free to send any questions/comments/concerns my way by your preferred mode of communication.
Phone/Text: (928) 366-8024
Email: azucenagonzalezrealtor@gmail.com
Azucena Gonzalez, Realtor
Mojica & Associates Real Estate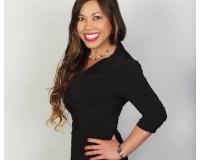 Author:
Michelle Mojica
Phone:
602-687-0617
Dated:
November 12th 2018
Views:
436
About Michelle: ...