Looking To Buy And Need To Rent Your Current Home
I've had many clients ask if they can rent their current primary home and purchase a new home for themselves. The answer is YES!
Here is what you need to know.
There are different things to think about when buying a home, and the to-do list only grows when thinking of renting. One thing to consider is how soon you need to rent your home, as this can be dependent on your debt to income ratio. Different loans have different debt to income ratios, so there's a possibility that having two mortgage payments pushes you over the debt to income ratio allowed to qualify for a home. If that is the case, there are ways to overcome that. One way is renting out the home and showing proof of a lease. Worried about drafting the lease, legal jargon, and unfamiliar with housing laws? No need to worry. I can assist you with this process!
Now, getting the house rented is one thing. Another aspect to consider is the financing needed for you to acquire your new home. Knowing your buying power allows you to look within the appropriate scope. I work with a fantastic team that I can get you into contact with asap. Act now to ensure you follow your dreams of living in the home that best suits YOU!
Another thing to consider is whether you will be managing the property, meaning dealing with ensuring rent is paid every month, calling the plumber at midnight for a broken toilet, etc. Some people look forward to being involved where others may prefer to have a professional take care of it. A good way to see what best suits you is creating a pros and cons list of managing the property yourself versus having a professional to do.
If you are on the fence about renting, just remember that real estate tends to be a safe investment as property usually goes up in value. As they say, they aren't making any more of it! Have an inkling on your mind that I haven't mentioned? Shoot me a message and let's work through it together!
If you or someone you know is in this situation, get the help you need TODAY and call/text me at (928)366-8024 and or email me at azucenagonzalezrealtor.com. You may also find me on various social media venues: Facebook, and Instagram, LinkedIn.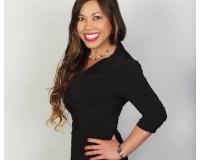 Author:
Michelle Mojica
Phone:
602-687-0617
Dated:
December 5th 2018
Views:
262
About Michelle: ...