Looking For Love Or A Home
As a teenage boy, I was pretty typical. Every girl I found to be attractive, if she showed any interest in me, was THE love of my life. Of course, as with most teenage "love," it was usually very short-lived. I am sure there was at least one point in time where I asked my father or my mother, "How will I know when it's love?" It's a question all of us ask at some point, right? No? Was it just me? Well, the answer I received was exactly the same answer given to that question in every movie, book, article, TV show, etc..."You'll know," Dad or Mom replied. I hated that answer. Such is life though...when I met my wife and fell in love, I knew. That's when I said, "Man! I hate it when they're right!"

I find many home buyers to be the same way when buying a house. So many houses seem so great at first but after a little time to think about it, something just isn't quite right so they keep searching. That is, until they find "the one" and they just know this is to be their new home and they make an offer and BAM!...they are now homeowners. Now, of course, it is rarely that simple after the "make an offer" part, but you get the idea. The point is a buyer often has to look at a number of homes before finding the one that makes them swoon. But when they do find that one, they just know it's time to make a move.
Twenty years ago, this is where I would have said home buyers are better off than those looking for love because, while looking for love is generally something of a solo act, home buyers simply find a good realtor and off they go. Not so in 2015. Nowadays, looking for Mr. or Mrs. Right often involves some sort of professional online service. "Here's what I'm looking for, show me what you got!," and then you get a list of "matches" to preview and see if you would like to contact them and start a conversation or ask for a date. How wonderful to have professional assistance to find the one you love, be it a person or a house!
However, home buyers are still better off. Have you ever used a dating or match service? If so, did you ever meet one of these "matchmakers" in person? If you did, A) you would be the first person I've heard of doing so and, B) I certainly cannot imagine that representative took you to "show" potential mates! Rare though is the home buyer who doesn't see at least a couple houses with their realtor. There's more though...a realtor can also help you connect with other professionals who may be of use to you as a home buyer or new homeowner. Perhaps a lender, for example. Can you imagine a dating service that helps you find someone to finance your dates? Furthermore, a good realtor will stay in touch with you. That way, when THE house is no longer THE house and it is again time for you to move, your realtor will help you sell your home and find the right home for the next chapter in your residential life. Wouldn't it be something if your dating service stayed in touch with you and, when your relationship started to lose its momentum, the dating service helped you end it? Unbelieveable. That's what that would be.
Looking back, I guess Dad and Mom were right. About so many things. Don't tell them I said so though, because I do look forward to the day my daughter asks me, "Daddy? How will I know when it's love?" I will look her square in the eyes and say, "You'll know, sweetheart, you'll know. Until then, let's find you a cozy 1-bedroom condo in a nice, secure building."
Jeff Dehmlow is your real estate caddy! Call Jeff--or text him--at 612-803-7060.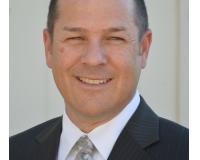 Author:
Jeff Dehmlow
Phone:
612-803-7060
Dated:
January 15th 2015
Views:
626
About Jeff: ...