LET THE SEPTEMBER FUN TIMES BEGIN

Movies At The MuseumIndependent
and classic cinema and documentaries relating to art, artists, and works on view in the Museum, usually followed by discussion. Free with paid museum admission. First come, first seated. Phoenix Art Museum.
Various dates and times in September
http://www.phxart.org/events/film
Free First Friday Nights At Children's Museum Of Phoenix
Hours:5-9 p.m.
Admission:Free
Our hands-on, interactive exhibits are designed to engage the minds, muscles and imaginations of children up to age 10 and the grown-ups who care about them. Climb to new heights in the Climber, navigate your way through Noodle Forest, or build a fort in Building Big. These are just a few of the adventures that await you at the Children's Museum of Phoenix
The Children's Museum of Phoenix is open to the public free of charge from 5-9 p.m. on the first friday night of each month.
http://childrensmuseumofphoenix.org/
Performances At The MuseumPerformances from the East Valley community. Each performance is different. Includes children's plays, kid and adult film series, classical music. Tempe History Museum. Free admission.
Various dates in September ; Performance starts at 7 p.m.
http://www.tempe.gov/city-hall/community-services/tempe-history-museum/events/performances-at-the-museum
Birds 'N' BeerBirds 'n Beer offers local professionals a fun and refreshing way to learn about Arizona birds and other wildlife while networking with fellow nature-lovers. Have a cold brew while enjoying an enlightening and lively presentation on Arizona nature. Nina Mason Pulliam Rio Salado Audubon Centerin Phoenix. RSVP requested 602-468-6470. Free admission
Third Thursday of the Month. Doors open at 5:30 p.m., program begins at 6:30 p.m.
Downtown Chandler Art WalkVisit more than 70 artisans set up along the streets in front of the unique shops and cafes of Historic Downtown Chandler. Free admission.
Third Friday of the Month; 6 - 10 Pm
Start A Tradition: Ho Wine Experience At Caf?Zuzu
Every Wednesday from 5:00-7:00 p.m. atCaf? Zuzu
Cost: Tasting is free, featured wine will be discounted.
Need a little motivation to make it to hump day? Every week Caf?Zuzu will be hosting a wine tasting featuring a new winery every week. Try out a taste, meet with an educated winery representative, and enjoy the featured pour at a special price all night. Make it a weekly tradition.
http://www.phoenixnewtimes.com/locations/zuzu-at-hotel-valley-ho-48372
Scottsdale ArtWalkArtWalks are free to the public every Thursday evening along Main Street from Scottsdale Rd. west to Goldwater Blvd., and on Marshall Way north of Indian School Rd. to Fifth Ave. Restaurants, museums and free trolley and/or horse-drawn carriage rides are available during ArtWalk to transport folks from numerous free parking areas throughout the Scottsdale Arts District and Scottsdale Downtown.
Every Thursday; 7 - 9 p.m.
http://scottsdalegalleries.com/
Scottsdale Art Bridge ThursdaysCrafters, jewelers, and artists displaying their work in an outdoor setting with live demonstrations and entertainment in Downtown Scottsdale on the Marshall Way Pedestrian Bridge. Family Friendly. Free admission.
Every Thursday; 5 p.m. - 10p.m.
http://www.artisanmarketsaz.com/index.php
Desert Ridge Marketplace ConcertsFree concerts on two stages in North Phoenix atDesert Ridge Marketplace.
Every Friday & Saturday Night in September ; 7 p.m.
http://www.shopdesertridge.com/events/live-music/
Phoenix First FridayVisit more than 100 downtown Phoenix art galleries, studios and art spaces. Free admission.
First Friday of the Month; 6 - 10 p.m.
http://phoenix.about.com/cs/enter/a/firstfriday.htm
Farmers MarketsVegetables, fruits, herbs, flowers, breads, jams, cheeses, juices, local specialty foods and crafts. Several locations.
Various dates, times, and locations in September
http://phoenix.about.com/od/foodanddrink/ss/Phoenix-Farmers-Markets.htm
Motorcycles On MainThe first Friday of every month is bike night in Downtown Mesa! Join over 1000 motorcycles and their riders on Main Street for a Sturgis-style event that attracts bike lovers from all over Arizona and beyond. The roads are
closed to car traffic and open to bikes, riders and spectators for this family-friendly event. Enjoy music, food, and the beer garden (ID Required). Free admission.
First Friday of the Month
http://www.downtownmesa.com/motorcycles-on-main/
Arizona Diamondbacks 2015 Home Schedule
Getthe 2015 regular season schedule for theArizona Diamondbacks. This schedule includes all the homegamesfor theArizona Diamondbacks
http://mlb.mlb.com/mlb/schedule
Saturday Starlight Train Rides
September 1, 2015—September 12, 2015
Departing during the cooler temperatures of late afternoon and traveling through sunset, the Verde Canyon Railroad's popular summer Starlight Ride operates on select Saturday evenings May through September. Departing at 5:30 p.m. and returning at 9:30 p.m., the Starlight Ride serves up a wide range oflight, color and shadow as the Canyon transforms into a moonlit dreamscape.
http://verdecanyonrr.com/events/saturday-night-starlight-rides
Garden Flashlight Tours
September 1, 2015—September 05, 2015
Bring a flashlight and join us for an evening of exploration! Flashlight tours are a sensory experience where you will see, hear and feel the desert night. The self-paced stroll along the Garden's trails to a variety of discovery stations is perfect for families and children of all ages. Discovery stations include the Saguaro discovery station, tarantula & scorpion discovery station, night birds discovery station and more!
http://www.dbg.org/events-exhibitions/garden-flashlight-tours
Labor Day Weekend At The Arizona Biltmore
September 4-7 2015
2400 E. Missouri Ave.
Phoenix,AZ.85016
Live the last weekend of summer to the fullest at the Arizona Biltmore, enjoying everything from wine tastings and salsa-making demonstrations to cigar rolling and live music at Wright's Bar and on Squaw Peak Lawn. Enjoy guided hikes in the adjacent nature preserve or partake in a game of life-size chess.
http://www.arizonabiltmore.com/
Night Lights Tour At Taliesin West
September 4 - 25th 2015
Frank Lloyd Wright's Taliesin West
12345 N. Taliesin Drive
The Frank Lloyd Wright Foundation
Scottsdale,AZ.85258
The romance of Taliesin West comes to life during this magical evening tour. Taliesin West's renowned fire-breathing dragon makes a guest appearance while Wright's desert masterpiece glows warmly beneath the Arizona moon. Come see Taliesin West how the rich and famous who visited saw it.
http://www.franklloydwright.org/
Az Reggae Fest
September 04, 2015—September 06, 2015
16601 N. Pima Rd
Scottsdale,AZ8526
AZ Reggae Fest is considered the largest reggae event in Arizona. Viewed as a prominent annual event, this music festival fosters synergy between the community and builds a bridge that connects various cultures in one place; at one time. Thousands of attendees spend the day shopping, eating great food, enjoying universally loved music, clothing, art, demonstrations, and informational exhibits that will enhance the senses for a palate of good vibes and rich Caribbean culture. This highly anticipated festival features live performances from local, national, and international recording artists.
9/11 Ceremonies Around Arizona
September 11, 2015
Americans will never forget the tragic events that occurred on Sept. 11, 2001. If you want to remember and honor those affected by the attacks, there are several events around Arizona that you can attend:
The Healing Field Memorial in Tempe
Thirteenth Annual 9/11 Memorial Ceremony in Phoenix
9/11 Remembrance Ceremony in Gilbert
A Night of Remembrance in San Tan Valley
9/11 Memorial Pancake Breakfast in Goodyear
http://www.abc15.com/entertainment/events/911-events-happening-around-the-valley-
Second Friday Night Out
September 11th-November 11th 2015
Downtown Mesa
120 West Main Street
Mesa,Az.85201
Mesa downtown galleries and businesses have joined together to create an exciting, friendly and free way to spend a Friday evening. With a new theme every month, visitors can enjoy an art walk, dining, shopping, activities, entertainment, and fun every 2nd Friday of the month. This event is held on Main Street between Center and Country Club. The information booth located on Main and Macdonald has a map of the evening's activities and locations.
http://www.2ndfridaynightout.com/
Back To School Movie Night & Viewing Party
Saturday, September 12, 2015, 4:00 PM - 10:00 PMPhoenix International Raceway
7602 S. 115th Ave.
Avondale, AZ 85323
What better way to end the summer than with a great movie night? This unique event will feature a viewing of the Richmond Race at 4 pm and the movie "Cars" at 7:30 pm, all inside the pit of Phoenix International Raceway.
http://www.phoenixraceway.com/?
Scottsdale Spice Culinary Event
September 12, 20115
The Venue
7117 E Third Ave
Scottsdale,AZ.85251
Once again taking place at The Venue, Scottsdale Spice will feature more than 30 local chefs battling in a spicy competition that will have patrons feeling the heat. Festival patrons will sip, sample, and vote for their favorites in each category. Celebrating the fun and festive culture of culinary creations in Scottsdale, each participating chef will showcase their dishes in four heat levels: mild, medium, hot and nuclear.
Presented by the Scottsdale Chamber of Commerce.
http://www.scottsdalespice.org/
Vintage Market – Junk in the Trunk
September 19 — September 20, 2015
9 A.M. - 4 P.M
Scottsdale,Az85260
With a commitment to unique and creative local Arizona vendors, attendees are sure to find something they love. From all things chippy, rusty, vintage and handmade, you are sure to find that perfect vintage dress, a one-of-a-kind piece of furniture, handmade jewelry, or one of hundreds of other amazing treasures for your home or garden. You can also look forward to fabulous giveaways, vintage photo opportunities and infinite amounts of design inspiration from our handpicked vendors!
http://junkinthetrunkvintagemarket.com/
Ballet Under The Stars
September 24th - October 2 2015
This year'sBallet Under the Starsfeatures five performances around the Valley of the Sun. In this Ballet Arizona Education and Outreach program, professional Ballet Arizona dancers' talents combine with the youthful and creative ideas of school-age children. These classical and contemporary performances are suitable for all ages to enjoy a professional ballet presentation in a unique, outdoor setting complete with stage, lighting, costumes and beautiful September evening weather.
Run Fore Cancer
Sunday, September 27, 2015, 7:30 Am
7605 E. Indian Bend Road
Scottsdale, Az 85250
The annual "Run FORE Cancer" is a benefit race in support of St. Joseph's Hospital & Medical Center and Barrow's Neurological Foundation. Participants can choose from a 4.25K or 8.2K course, both of which start and conclude at Silverado's clubhouse. This year's event includes a "virtual race" option, which can be run in any location - even on a treadmill. All virtual race participants will receive a custom event finisher's medial and t-shirt. A portion of the proceeds from "Run FORE Cancer" will be donated in memory of Kathy Maxwell.
http://runforecancer.itsyourrace.com/event.aspx?id=1696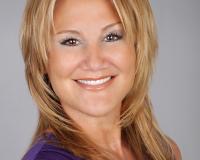 Author:
Heather Martin
Phone:
602-909-7200
Dated:
September 1st 2015
Views:
871
About Heather: ...