Keep Cool This Summer With These 3 Tips
Need I say that summer is here as today reached a lovely 100 degrees? Tomorrow is hotter too, so YAY!.......said no one ever! This isn't a Surprise, so below are some summer survival tips to keep cool!
Service your AC unit
Living in Arizona most of my life, my experience has been that the AC is not used during the winter, since it is already cold (cold for us Arizona folk that is!). As a result of this, the AC unit then is not used for about 3-5 months. Though some might think there is not need to service the AC due to it not being used for a lengthy period of time, it is worthwhile to do so. This allows your to know where our AC stands and prevent the horror of the AC not working when it is 115 degrees Fahrenheit! While your at it, service the pool as well for some fun under the sun!
Invest in Good Curtains
It is no secret that Arizona gets A LOT of sun! The lovely light rays carry the heat into the home. In obtaining thick, light blocking curtains, not only will the 5am sun (and earlier!) not wake you up before your bedtime, it will also keep some heat out of the home. On the plus side, it darkens the room for movie night!
Cool Meals and Snacks!
Many people joke about summer being "caldo season" aka, soup season! Anybody else's mom try to make caldo de res or some soup for dinner in the summer?!?! I'm not saying the food isn't delicious, it is just a bit too hot for it. Additionally, using the stove and the oven in particularly makes the house hotter! Check out the link below for some tasty homemade popsicle recipes by Gemma Stafford!
https://www.youtube.com/watch?v=6Qbh9gkbWUA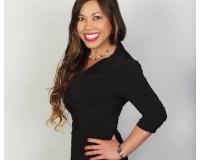 Author:
Michelle Mojica
Phone:
602-687-0617
Dated:
June 5th 2018
Views:
3,480
About Michelle: ...