JANUARY FUN IN AZ
What to do, What to do!
January Arizona Fun! There is something for everyone!!!!
Things To Do In January
Phoenix Coyotes Hockey Our professional NHL hockey team hopes to howl its way to the Stanley Cup. Jobing.com Arena, Glendale.
Various dates and times in January.
Movies at the Museum Independent and classic cinema and documentaries relating to art, artists, and works on view in the Museum, usually followed by discussion. Free with paid museum admission. First come, first seated. Phoenix Art Museum.
Various dates and times in January
http://www.phxart.org/events/film
Free First Friday Nights at Children's Museum of Phoenix
Hours:5-9 p.m.
Admission: Free
Our hands-on, interactive exhibits are designed to engage the minds, muscles and imaginations of children up to age 10 and the grown-ups who care about them. Climb to new heights in the Climber, navigate your way through Noodle Forest, or build a fort in Building Big. These are just a few of the adventures that await you at the Children's Museum of Phoenix
The Children's Museum of Phoenix is open to the public free of charge from 5-9 p.m. on the first Friday night of each month. http://childrensmuseumofphoenix.org/
Performances at the Museum Performances from the East Valley community. Each performance is different. Includes children's plays, kid and adult film series, classical music. Tempe History Museum. Free admission.
Various dates in January; Performance starts at 7 p.m.
http://www.tempe.gov/city-hall/community-services/tempe-history-museum/events/performances-at-the-museum
Birds 'n' Beer Birds 'n Beer offers local professionals a fun and refreshing way to learn about Arizona birds and other wildlife while networking with fellow nature-lovers. Have a cold brew while enjoying an enlightening and lively presentation on Arizona nature. Nina Mason Pulliam Rio Salado Audubon Center in Phoenix. RSVP requested 602-468-6470. Free admission
Third Thursday of the Month. Doors open at 5:30 p.m., program begins at 6:30 p.m.
Downtown Chandler Art Walk Visit more than 70 artisans set up along the streets in front of the unique shops and cafes of Historic Downtown Chandler. Free admission.
Third Friday of the Month; 6 - 10 p.m.
Scottsdale Art Walk Art Walks are free to the public every Thursday evening along Main Street from Scottsdale Rd. west to Goldwater Blvd., and on Marshall Way north of Indian School Rd. to Fifth Ave. Restaurants, museums and free trolley and/or horse-drawn carriage rides are available during Art Walk to transport folks from numerous free parking areas throughout the Scottsdale Arts District and Scottsdale Downtown.
Every Thursday; 7 - 9 p.m.
http://scottsdalegalleries.com/
Food Truck Caravan
Ongoing Weekly On Saturday
Times: Saturdays 6:30 P.M. -10:30
5th Ave & Goldwater
Join us every Saturday night for street food, live music and community fun! Find up to 15 of the valley's finest gourmet food trucks serving delicious foods from around the world in one parking lot. Our Caravan has over 35 trucks which we rotate each week.
Fort McDowell Friday Night Franks Join us every Friday for a delightful Southwestern experience that's uniquely Arizona. Friday Night Franks is an old fashioned wiener roast where you purchase brats, hot dogs and S'mores and cook them yourself over an open fire. Cash bar, live music, horse wagon rides and games complete the setting for a memorable evening. A great place for friends and family to gather under the stars in a stunning Sonoran Desert backdrop. Free admission, food and drink available for purchase. Fort McDowell Adventures.
Every Friday in January 5 -9 p.m.
http://www.fortmcdowelladventures.com/create-your-adventure/friday-night-franks/
Scottsdale Art Bridge Thursdays Crafters, jewelers, and artists displaying their work in an outdoor setting with live demonstrations and entertainment in Downtown Scottsdale on the Marshall Way Pedestrian Bridge. Family Friendly. Free admission.
Every Thursday; 5 p.m. - 10p.m.
http://www.artisanmarketsaz.com/index.php
) Desert Ridge Marketplace Concerts Free concerts on two stages in North Phoenix at Desert Ridge Marketplace.
Every Friday & Saturday Night in January ; 7 p.m.
http://www.shopdesertridge.com/events/live-music/
Phoenix First Friday Visit more than 100 downtown Phoenix art galleries, studios and art spaces. Free admission.
First Friday of the Month; 6 - 10 p.m.
http://phoenix.about.com/cs/enter/a/firstfriday.htm
Farmers Markets Vegetables, fruits, herbs, flowers, breads, jams, cheeses, juices, local specialty foods and crafts. Several locations.
Various dates, times, and locations in January
http://phoenix.about.com/od/foodanddrink/ss/Phoenix-Farmers-Markets.htm
Desert Ridge Marketplace Concerts Free concerts on two stages in North Phoenix at Desert Ridge Marketplace.
Every Friday & Saturday Night in January; 7 p.m.
http://www.shopdesertridge.com/events/live-music/
Motorcycles on Main The first Friday of every month is bike night in Downtown Mesa! Join over 1000 motorcycles and their riders on Main Street for a Sturgis-style event that attracts bike lovers from all over Arizona and beyond. The roads are closed to car traffic and open to bikes, riders and spectators for this family-friendly event. Enjoy music, food, and the beer garden (ID Required). Free admission.
First Friday of the Month
http://www.downtownmesa.com/motorcycles-on-main/
Zoolights At The Phoenix Zoo
November 23rd - January 10th 2016
When the sun goes down and the animals go to sleep, the Phoenix Zoo magically transforms into one of the largest holiday lighting events in the Southwest with 3.7 million lights and more than 700 light displays. http://phoenixzoo.org/event-items/zoolights/
Select dates through January 3
Every winter the Grand Canyon Railway's Polar Express comes to life on a journey from the nighttime wilderness of Williams, Arizona, to the enchanted beauty of "the North Pole"—where Santa Claus and his reindeer are waiting with a keepsake present for every good boy and girl
http://www.thetrain.com/special-events/the-polar-express/?gclid=CI75gc2omskCFUGSfgodtc0MXQ
November 28th through January 11
Get into the spirit of winter by skating on a real ice rink in the heart of downtown Phoenix. Central Avenue is transformed into an ice skater's dream, decorated with a massive 36-foot holiday tree and thousands of twinkling lights.
http://cityscapephoenix.com/events/cityskate-holiday-ice-rink/
November 19th - January 3rd
The Fairmont Scottsdale Princess resort transforms into a winter wonderland, featuring a skating rink, four-story Christmas tree, visits with Santa, special holiday fare and cocktails and more. All activities are open to the public.
http://www.scottsdaleprincess.com/Seasonal-Events/Christmas-at-the-Princess
45th Annual Fiesta Bowl
January 01, 2016
The 45th Annual Fiesta Bowl kicks-off New Year's Day, January 1, 2016 at 11 a.m. MST. No. 7 Ohio State and No. 8 Notre Dame will face off against each other in this exciting match up. Now, more than 40 years later, the Fiesta Bowl has hosted seven national championship games and has become an integral part of college football's postseason. "It is very apparent to me why the Fiesta Bowl continues to be the most sought after bowl game in college football" said Boise State head football coach Chris Peterson, who has led his team to a pair of Fiesta Bowl victories. fiestabowl.org/cactus-bowl/
First Day Hikes in Arizona
January 1, 2016
On January 1, 2016 all 50 states will participate in The First Day Hikes program. A program which originated more than 20 years ago, the objective is to start the year out right in a healthy way that will promote a healthy lifestyle throughout the year. At the same time, people can see what their state parks have to offer for outdoor recreation. http://azstateparks.com/fdh/
27th Annual Cactus Bowl
January 02, 2016
The 27th Annual Motel 6 Cactus Bowl makes an exciting transition to Chase Field this year! Returning to the famed venue for the first time since 2005 , the game will match up selections from the Big 12 and Pac 12.This year's match up will be one you don't want to miss. The West Virginia Mountaineers and Arizona State Sun Devils will take the field January 2, 2016 at 8:15 p.m. fiestabowl.org/cactus-bowl/
Free Ballet Classes at Ballet Arizona!
January 6,7,9 And 10th 2016
Recently voted Best Drop-In Adult Ballet Classes in the Valley, The School of Ballet Arizona is offering FREE CLASSES FROM January 6 -10. Ballet, Ballroom, Jazz and Modern dance classes are all on tap.
Open to teens age 14 and up and adults of all ages, this program is a great way to experience dance training, stay in shape, and have fun! Three levels of ballet classes are offered: Beginner, Intermediate and Advanced. www.balletaz.org
Arizona Vegetarian Food Festival
January 9th - 10th 2016
This highly anticipated festival will feature food sampling and meals from vegetarian restaurants and food companies, health and wellness vendors, vegetarian/animal welfare information tables, and live entertainment and activities throughout the day. It has never been a better time to see for yourself what the vegetarian buzz is about. http://azvegfoodfest.com/
Native Trails
January 09, 2016—March 31, 2016
Native Trails is a free outdoor festival celebrating the Native American cultures of the Southwest through song and dance. Each event brings together traditional instruments, colorful dances and authentic attire to share the stories of Southwest tribes, including the Hopi, Diné (Navajo), Akimel Au-Authm and San Carlos Apache. Audiences enjoy performances such as the Southwest horse dance, inter-tribal pow-wow dancing, world class hoop dancing and the participatory round dance. http://www.scottsdaleperformingarts.org/
Arizona Derby Dames
January 9th 2016
Yes, roller derby is a real sport. Teams of roller skaters skate around a banked track vying for position and points. It's a contact sport, and in Phoenix there are several all-woman teams whose players adopt snappy, humorous monikers (presumably to strike fear in their opponents!) and sport unusual uniforms. The Arizona Derby Dames league is one of just seven all-girl banked track roller derby leagues in the world.
http://www.arizonaderbydames.com/
Electric Bike Expo
January 15th and 16th 2016
The Electric Bike Expo is a unique combination of an actual test track and sponsor booths to meet various manufacturers of electric bikes and related products, then ride the bikes to compare them in a controlled setting.
The test track and expo are free to all bicycle enthusiasts.
Under the tents you will meet with many different representatives promoting their brands and dozens of different models to try.
The Sculpture And Wine Festival
January 15, 2016—January 17, 2016
Thunderbird Artists, award-winning producer of juried fine art and wine festivals in Arizona, is gearing up for their celebration of sculptors from across the globe. The Sculpture and Wine Festival in Fountain Hills takes place, January 15 17, 2016 from 10 a.m. to 5 p.m. daily.http://www.thunderbirdartists.com/
Chocolate & Wine Experience
Friday, January 22
Treat your taste buds and your charitable side to this year's Chocolate and Wine Experience on Friday, January 22, 2016. Sip and taste two of life's most decadent treats as you dance to live music by Sassy and the Sneak Attack at the harmonious backdrop of the Musical Instrument Museum. Sit and savor the evening in our lounge area or educate yourself by learning about the processes of making wine and artisan chocolate
http://scottsdalefest.org/2016cw/
Dog Day in the Garden
January 23rd 2016
The Garden has gone to the dogs! Bring the whole family, dogs included, to the Garden for a tail-wagging good time! Go for a walk on Garden trails, meet other dog lovers, heel for family photos, learn about local dog-related nonprofits, shop and enjoy samples with your pup, and experience a hands-on, canine-themed activity. http://www.azhumane.org/how-you-can-help-the-arizona-humane-society/events/calendar-of-events/
CityScape Scavenger Fun Run
January 30 , 2016
Getting out of the house is often precluded by inclement weather, car trouble, and the tender bond between man and household dust mite. The CityScape Scavenger Fun Run entangle race participants in a web of puzzles and challenges in a citywide race to the finish line. Participants compete in teams of up to 10, using their wits, teamwork, and underground network of mutant-turtle spies to complete the tasks given at the start of the race.
https://www.cityscape-adventures.com/
Street Eats Food Truck Festival
SUN, JAN 31, 2016 11:00 AM - 6:00 PM
Salt River Fields hosts the 5th annual "Street Eats" Sat. & Sun, Jan. 30 & 31, 11am-6pm. One of the largest food truck events in the country, more than 50 participants will deliver a foodie adventure, from comfort to gourmet tastes.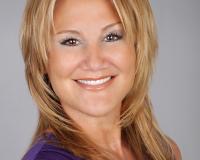 Author:
Heather Martin
Phone:
602-909-7200
Dated:
December 31st 2015
Views:
3,215
About Heather: ...