Its Never Too Early
You know how it goes. You start looking at houses and then you start thinking of getting a realtor involved. This is the somewhat dreaded moment in which you try to determine when the realtor should be involved because you can't help but feel pressured, even though your realtor is awesome! Let me just say, reach out to them anyway! They can help avoid many mishaps from occurring! What mishaps?!?! Keep reading ;)
You go to the store, select your outfit for the EPIC weekend you are about to have when you are informed at the register your credit card has been declined and no, it's not a mistake. Or you are super excited to buy something only to find you do not have sufficient funds! The exact same thing could occur if your finances are not in order when trying to buy a home. This is a big reason why realtors (or at least I do) make a huge deal of ensuring you get prequalified with a lender prior to looking at your dream home. Personally, I fear you may fall in love with a home that is outside your buying power, which could have been avoided had you acted sooner! However, fear not! There is a way to overcome this and I am all about being proactive!
As the title suggests, being early is not a bad thing, especially when considering to buy a home. You may be wondering why that is, and I got several words for you: the loan process! Because of this, you want to make sure that you get on top of things quickly. Even though you are sure (or like to think) that your credit is all squared away, it is in your benefit to verify and confirm that you are indeed in the best buying position! To do this, call your agent and get referred to a loan officer or use the loan officer of your choosing. Either way, keep your realtor up to date with EVERYTHING since the loan officer, your realtor, and other peeps in the industry, will work together as a team to ensure the goal is completed, making you a homeowner!
If you are already prequalified and are waiting to hear back on the offer you submitted or have had your offer accepted, resist the urge to make any big changes in your finances. Below is a teeny tiny list, not comprehensive of course, of things TO NOT DO, when in this phase.
-Do not buy a car
-Do not switch jobs
-Do not make any big purchases (furniture, t.v., etc, etc.)
You'd be surprised how many times people make significant changes to their financial situation, leading to the demise of the contract due to being unable to obtain the loan. It does happen. When in doubt, talk it out! Call your lender/agent and get answers to your questions. As the saying goes, it is better to be safe than sorry.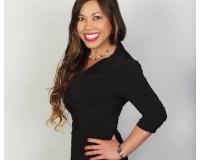 Author:
Michelle Mojica
Phone:
602-687-0617
Dated:
March 20th 2018
Views:
307
About Michelle: ...