Inspire Me
What inspires you? I was asked this question at brunch today. Actually, I was asked "who" inspires me but I prefer "what" simply because it expands the possibilities. So what inspires me? Well, what inspires anyone? We all have the basics: food and shelter. For some it is certainly a more immediately inspiring need than others. But that is not really the kind of inspiration I am talking about here. I am talking about that inspiration that turns your focus on and locks you in. The inspiration that washes distractions away and blocks out the ambient noise.
Some people are inspired by what they wish to attain. Perhaps the biggest house on the mountain, like one of these.
Some are inspired by what they wish to achieve. Professional excellence, perhaps...a Nobel Prize...a Pulitzer...an Oscar.
Many of us are inspired by those we love and/or those we aspire to become more like.
My inspiration is my brother. I aspire to attain the same business success he has. My inspiration is my sister. Her commitment to music education and her church and to living life her way would amaze me if it were anybody else. My inspiration is my mother. She has handled my father's passing with as much grace as any human could. My inspiration is my daughter. Watching her discover the world is the most amazing thing I have ever witnessed. My inspiration is my wife...hey, anyone who would commit to spend the rest of their life with me has all sorts of goodness and patience that should inspire anybody.
So that is what inspires and drives me...that, and comfortable, roomy, golf course properties like these. If you are looking for a home that will inspire you, contact me and I will certainly be inspired to help you find that house!

Jeff Dehmlow is your real estate caddy! Call Jeff--or text him--at 612-803-7060.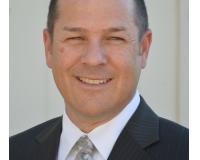 Author:
Jeff Dehmlow
Phone:
612-803-7060
Dated:
January 6th 2015
Views:
855
About Jeff: ...