Home Warranty VS Home Insurance
First, let me start by saying it is okay if you thought home warranty and home insurance were the same prior to getting to this blog. I too thought the two were synonyms and could be used interchangeably, though that has changed ever since I first bought my home in 2016. Due to my epiphany, it is only just for me to help shed light onto those who may not know.
So essentially, home warranties and home insurance are the same in one that pays to have a peace mind if anything were to happen to certain items, by either having to pay less for damages/loss or having assistance in getting things replaced/fixed. Nonetheless, they are different in terms of the items covered and how it is arranged.
In an article by Realtor.com, home warranties normally "cover repairs and replacements on systems and appliances due to normal wear and tear" while home insurance "covers your home's structure and belongings in the event of a fire, storm, flood, or other accident". (To Read the article referenced, please visit the following linke: https://www.realtor.com/advice/buy/what-is-a-home-warranty/)
Home warranties are not mandatory, and can be paid for either the seller or buyer, though in some cases seller may the buy a one-year home warranty to entice the buyer and give each other a piece of mind. The residential purchase contract for Arizona has a section that goes over home warranties, while home insurance is arranged outside of the contract and is typically paid for by the buyer.
Since both are different, it is ALWAYS a good idea to speak with your realtor to obtain more information, based off your needs. Feel free to reach out to me with questions as well, as I am happy to help!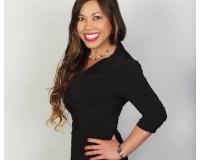 Author:
Michelle Mojica
Phone:
602-687-0617
Dated:
May 14th 2018
Views:
323
About Michelle: ...