Holiday Parties And Golf And Home Buying
Is there anything better than a holiday work party? Don't misunderstand me, of course, in the greater scheme of life, there are better things: The birth of your child, a hole-in-one, the cloud nine effect of a new love interest, a hole-in-one, that new car smell, a hole-in-one...have I mentioned I love golf? But I digress, or do I? Bear with me on this one...
Holiday work parties are so much fun because you get to see your co-workers--many of whom you never see in a non-professional environment--relax and have a little fun. Some have much more fun than others. Some have maybe even a little too much fun and become fodder for office conversation until the next holiday party but that is what makes a holiday party a holiday party after all, right? We all have our "office faces" and it is really enjoyable to see some of the more stoic or even stodgy office faces soften up.
Golf will also do that to a human being. If you are a golfer you will know what I am talking about here. It is a game that can bare the soul. It is humbling at best and infuriating at worst and no matter how long I play, I will never cease to be amazed at how few of us can control our demeanor in the face of another skulled wedge or topped drive. I have often said if you really, really want to know someone, spend four hours with them on a golf course.
This is also true when buying your first home. Most of us become a bit more savvy with time and experience but the first time a person buys a home, hide it though they may, they are usually just trying to stay above the waves. There is so much to learn when you go through the process and it seems there are always a few surprises.
Fortunately for you, I have sage advice to save face in all three of these scenarios! When attending a holiday party, enjoy yourself but maybe limit the trips to the punch bowl. On the golf course, accept before your first shot that most shots are not going to work out exactly as you planned, take joy in the ones that do, and cherish the time outdoors with friends.
When buying your first home, make sure you hire a good realtor. There is no better way to hide your bewilderment and lack of knowledge and experience than to have as your representative someone who knows what you don't know and can calmly steer you through the obstacle course which is the home buying process.
If you have questions about buying your first home (or going easy on the nog, or hitting a high cut shot to a tucked pin) contact me and allow me to be your guide.
Jeff Dehmlow is your real estate caddy! Call Jeff--or text him--at 612-803-7060.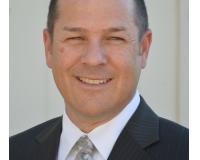 Author:
Jeff Dehmlow
Phone:
612-803-7060
Dated:
December 17th 2014
Views:
437
About Jeff: ...