Have A Merry December And Enjoy All Of These Activities
Things To Do In December
Phoenix Coyotes HockeyOur professional NHL hockey team hopes to howl its way to the Stanley Cup. Jobing.com Arena, Glendale.
Various dates and times in December.
Movies at the MuseumIndependent and classic cinema and documentaries relating to art, artists, and works on view in the Museum, usually followed by discussion. Free with paid museum admission. First come, first seated. Phoenix Art Museum.
Various dates and times in December
http://www.phxart.org/events/film
Free First Friday Nights at Children's Museum of Phoenix
Hours:5-9 p.m.
Admission:Free
Our hands-on, interactive exhibits are designed to engage the minds, muscles and imaginations of children up to age 10 and the grown-ups who care about them. Climb to new heights in the Climber, navigate your way through Noodle Forest, or build a fort in Building Big. These are just a few of the adventures that await you at the Children's Museum of Phoenix
The Children's Museum of Phoenix is open to the public free of charge from 5-9 p.m. on the first friday night of each month. http://childrensmuseumofphoenix.org/
Performances at the MuseumPerformances from the East Valley community. Each performance is different. Includes children's plays, kid and adult film series, classical music. Tempe History Museum. Free admission.
Various dates in December; Performance starts at 7 p.m.
http://www.tempe.gov/city-hall/community-services/tempe-history-museum/events/performances-at-the-museum
Birds 'n' BeerBirds 'n Beer offers local professionals a fun and refreshing way to learn about Arizona birds and other wildlife while networking with fellow nature-lovers. Have a cold brew while enjoying an enlightening and lively presentation on Arizona nature. Nina Mason Pulliam Rio Salado Audubon Centerin Phoenix. RSVP requested 602-468-6470. Free admission
Third Thursday of the Month. Doors open at 5:30 p.m., program begins at 6:30 p.m.
Downtown Chandler Art WalkVisit more than 70 artisans set up along the streets in front of the unique shops and cafes of Historic Downtown Chandler. Free admission.
Third Friday of the Month; 6 - 10 p.m.
Scottsdale ArtWalkArtWalks are free to the public every Thursday evening along Main Street from Scottsdale Rd. west to Goldwater Blvd., and on Marshall Way north of Indian School Rd. to Fifth Ave. Restaurants, museums and free trolley and/or horse-drawn carriage rides are available during ArtWalk to transport folks from numerous free parking areas throughout the Scottsdale Arts District and Scottsdale Downtown.
Every Thursday; 7 - 9 p.m.
http://scottsdalegalleries.com/
Food Truck Caravan
Ongoing Weekly On Saturday
Times: Saturdays 6:30 P.M. -10:30
5th Ave & Goldwater
Join us every Saturday night for street food, live music and community fun! Find up to 15 of the valley's finest gourmet food trucks serving delicious foods from around the world in one parking lot. Our Caravan has over 35 trucks which we rotate each week.
Fort McDowell Friday Night FranksJoin us every Friday for a delightful Southwestern experience that's uniquely Arizona. Friday Night Franks is an old fashioned wiener roast where you purchase brats, hot dogs and S'mores and cook them yourself over an open fire. Cash bar, live music, horse wagon rides and games complete the setting for a memorable evening. A great place for friends and family to gather under the stars in a stunning Sonoran Desert backdrop. Free admission, food and drink available for purchase. Fort McDowell Adventures.
Every Friday in December 5 -9 p.m.
http://www.fortmcdowelladventures.com/create-your-adventure/friday-night-franks/
Scottsdale Art Bridge ThursdaysCrafters, jewelers, and artists displaying their work in an outdoor setting with live demonstrations and entertainment in Downtown Scottsdale on the Marshall Way Pedestrian Bridge. Family Friendly. Free admission.
Every Thursday; 5 p.m. - 10p.m.
http://www.artisanmarketsaz.com/index.php
Desert Ridge Marketplace ConcertsFree concerts on two stages in North Phoenix atDesert Ridge Marketplace.
Every Friday & Saturday Night in December; 7 p.m.
http://www.shopdesertridge.com/events/live-music/
Phoenix First FridayVisit more than 100 downtown Phoenix art galleries, studios and art spaces. Free admission.
First Friday of the Month; 6 - 10 p.m.
http://phoenix.about.com/cs/enter/a/firstfriday.htm
Farmers MarketsVegetables, fruits, herbs, flowers, breads, jams, cheeses, juices, local specialty foods and crafts. Several locations.
Various dates, times, and locations in November
http://phoenix.about.com/od/foodanddrink/ss/Phoenix-Farmers-Markets.htm
Desert Ridge Marketplace ConcertsFree concerts on two stages in North Phoenix atDesert Ridge Marketplace.
Every Friday & Saturday Night in November; 7 p.m.
http://www.shopdesertridge.com/events/live-music/
Motorcycles on MainThe first Friday of every month is bike night in Downtown Mesa! Join over 1000 motorcycles and their riders on Main Street for a Sturgis-style event that attracts bike lovers from all over Arizona and beyond. The roads are closed to car traffic and open to bikes, riders and spectators for this family-friendly event. Enjoy music, food, and the beer garden (ID Required). Free admission.
First Friday of the Month
http://www.downtownmesa.com/motorcycles-on-main/
Zoolights At The Phoenix Zoo
November 23rd - January 10th 2016
When the sun goes down and the animals go to sleep, the Phoenix Zoo magically transforms into one of the largest holiday lighting events in the Southwest with 3.7 million lights and more than 700 light displays.
http://phoenixzoo.org/event-items/zoolights/
Select dates through January 3
Every winter the Grand Canyon Railway's Polar Express comes to life on a journey from the nighttime wilderness of Williams, Arizona, to the enchanted beauty of "the North Pole"—where Santa Claus and his reindeer are waiting with a keepsake present for every good boy and girl
http://www.thetrain.com/special-events/the-polar-express/?gclid=CI75gc2omskCFUGSfgodtc0MXQ
November 28th through January 11
Get into the spirit of winter by skating on a real ice rink in the heart of downtown Phoenix. Central Avenue is transformed into an ice skater's dream, decorated with a massive 36-foot holiday tree and thousands of twinkling lights.
http://cityscapephoenix.com/events/cityskate-holiday-ice-rink/
November 19th - January 3rd
The Fairmont Scottsdale Princess resort transforms into a winter wonderland, featuring a skating rink, four-story Christmas tree, visits with Santa, special holiday fare and cocktails and more. All activities are open to the public.
http://www.scottsdaleprincess.com/Seasonal-Events/Christmas-at-the-Princess
Mesa Temple Gardens Christmas Lights:
November 28-December 31
This display conveys the peace and goodwill of the season with a unique and spectacular exhibit of hundreds of thousands of lights, uniquely illuminated palm trees and flower gardens, and a large nativity scene.
http://www.mesachristmaslights.com/
November 28th -January 1
The incredible desert landscape on Chandler Boulevard from 24th Street to Desert Foothills Parkway is decked out with more than 1 million miniature white lights.
Story Time at Desert Ridge Marketplace
December 2, 9, and 16 2015
Bring the kids out to get in the holiday spirit and enjoy free hot chocolate and cookies, story time readings of holiday classics with Mrs. Claus, dancing and exercises and special guest characters.
http://www.shopdesertridge.com/holiday/
December 5, 2015
A historic street comes alive with arts and craft booths, live entertainment, food vendors, and kids activities including snow in the park and pictures with Mr. and Mrs. Claus.
http://festivalnet.com/61879/Avondale-Arizona/Holiday-Celebrations/Avondale-Holiday-Celebration
December 5-25 2015
Drive or walk through this traditional holiday light display. The community has joined together to spread the Christmas spirit to everyone with fantastic light displays and decorations.
http://www.loopoflights.com/location.htm
F.Q. Story Holiday Home Tour & Street Fair Marketplace
December 5-6 2015
Come tour one of Phoenix's oldest neighborhoods, all dressed up for the holidays. Take a tour on a holiday-inspired evening of Dickens' Carolers and beautiful streets lined with luminarias and holiday lights, and shop dozens of craft vendors and food booths at the F.Q. Story Street Fair.
Holiday Lights at McCormick-Stillman Railroad Park:
December 11-23, 26-30 and January 1-2
Take a train ride through many festive holiday lights and displays that turn the Railroad Park into a winter wonderland. Opening night festivities will include a tree lighting ceremony and entertainment, and Santa will be at the park until December 23.
http://www.therailroadpark.com/events
December 11-13
The festival is three days of events, including an electric light parade, fireworks, Santa and real snow, live music and dance, late night shopping, and a Christmas gift market.
http://www.carefreechristmasfestival.com/
Hometown Christmas Parade in Glendale
December 12
Celebrate the magic and wonder of Christmas in the Hometown Christmas Parade, an old-fashioned community event for the whole family.
http://www.hometownchristmasparade.org/
December 12
Join in for this locally-produced event that celebrates Christmas and raises money to support animal rescue groups. For the fitness minded, run or walk in the 12K, 6K or 1.2K event with carolers at every K.
December 12
The Festival of Cheer is a free event with bouncy houses, holiday traditions from around the world, entertainment and more- including over 20 tons of snow.
http://festivalnet.com/67855/Peoria-Arizona/Festivals/Festival-of-Cheer
Snow Week at the Arizona Science Center
December 26-January 1
Celebrate the season with over 60 tons of snow blanketing Heritage and Science Park's grassy hill in white and daily science demonstrations.
http://www.azscience.org/Plan-Your-Visit/Signature-Events
December 12 , 2015
This Tempe holiday tradition features floats, balloons, clowns, novelty units, marching bands, and the arrival of Santa Claus. The parade proceeds through Downtown Tempe and concludes with a tree lighting ceremony. http://www.downtowntempe.com/explore/our-events/fantasy-of-lights
Moscow Ballet's Great Russian Nutcracker
December 16, 2015
Seeing Moscow Ballet's Great Russian Nutcracker creates holiday memories that last a lifetime. Moscow Ballet's company of almost 40 dancers is the only internationally touring ballet group to perform to critical acclaim in over 75 North American cities annually. The renowned, award-winning principal dancers and corps de ballet thrill audiences with their expertise, dramatic expression and stunning leaps, drops and turns. All ages feel the spirit of the season at Great Russian Nutcracker performances through the beauty of romantic hand-sewn costumes, nine shimmering backdrops with authentic splashes of Russian history and factiful effects. http://balletaz.org/performance/the-nutcracker-2015/
Phoenix Boys Choir: Winter Wonderland
December 20, 2015
Get into the spirit as the angelic voices of the acclaimed Phoenix Boys Choir perform a delightful array of holiday favorites. Audiences will be uplifted with traditional songs including "We Three Kings," "The Little Drummer Boy," "O Tannenbaum" and "Silent Night," as well as a new medley based on everyone's favorite story of Rudolph the Red Nosed Reindeer.
The Phoenix Symphony's New Years Eve Celebration
Dec 31, 2015
End the year on a high note with The Phoenix Symphony in the Valley's most popular New Year's Eve Celebration. Enjoy famous Strauss waltzes, seasonal classics and Broadway and contemporary favorites all with a complimentary glass of Champagne to celebrate the New Year. Don't miss this joyous and popular musical celebration that is sure to sell out.
http://tickets.phoenixsymphony.org/single/EventListing.aspx
Raven's Black & Bling New Years Eve Gala
Thursday, December 31, 2015;
Join Raven Event for their elegant annual New Year's affair in Talking Stick Resort's grand two-level Showroom. Evening highlights will include live music, drink specials, party favors and a champagne toast at midnight; $75 ticketholders will also enjoy an appetizer buffet from 8 to 9:30 pm. http://www.talkingstickresort.com/ravens-new-years-eve-party.aspx
Flannel Ball New Year's Eve Party and Art Show 2016
December 31, 2015
elebrate the New Year in the Roosevelt Row Arts District! Party like it is 1999 and join us for the 2016 Flannel Ball in the Alley for live music, the "New on Old" Art Show, flannel clothing from boutique vendors, food trucks, lawn games+photo booth, the Nopales Piñata countdown and drop, champagne toast,and a beer garden. Tickets are $10 until December 24th, $15 until December 30th, and $20 day of event. Tickets are limited so secure your spot today! People of all-ages are welcome. While other cities bring in the New Year in their down jackets and fuzzy furs, we celebrate the mildly cold winterfront in the fabric of various fineness - Flannel. No one will look too nice, too shabby, too warm, too cold - Flannel is the perfect fabric for a night out under the desert stars.http://clubzone.com/chandler/new-years-eve-parties/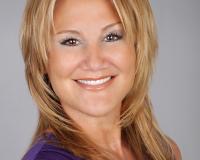 Author:
Heather Martin
Phone:
602-909-7200
Dated:
December 4th 2015
Views:
1,996
About Heather: ...