Happy Endings
Everything comes to end. Nothing is forever, right? Home ownership, for example, begins when you purchase your home and ends when you sell it, for the most part. (Other endings such as foreclosure or your home burning to the ground are for another conversation on another day.) So often in life, endings seem to be cause for sadness...the end of a favorite event or activity or relationship to name a few. Even happy moments like high school or college graduation come with a touch of sadness as we say goodbye to a great time in our lives so we can move on to the next chapter.
An end that seems less sad to me is closing day on the sale of a home. The buyers are happy because, hey, they now have a new home. This is especially true for first-time buyers. The sellers are usually pretty happy too because they will receive that check or no longer have the burden of the mortgage or are moving to a bigger, better house in a nicer neighborhood, presumably. All in all, a home closing is what I consider a win-win situation and, of course, I did not even mention the realtors, lenders, title companies and other professionals involved in real estate transactions. If a deal closes, they have ostensibly done their jobs successfully. So, I guess, it is really more like a win-win-win-win-etc. situation!
Here are some beginnings already dreaming of such an ending. Contact me for help in writing your ending.
Jeff Dehmlow is your real estate caddy! Call Jeff--or text him--at 612-803-7060.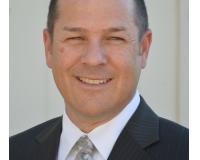 Author:
Jeff Dehmlow
Phone:
612-803-7060
Dated:
February 21st 2015
Views:
584
About Jeff: ...