Fix And Flip These Properties In The AZ Valley
Investing in real estate is not a bad idea. As they say, they aren't making any more of it! Why invest in real estate? It has shown that it is a stable investment that does not lose it's value over time, as other things do, such as vehicles. Even with the bubble that occurred about 10+ years ago, real estate has made a come back.
There are various ways to make a profit off a foreclosure, whether a person resides in it to complete the renovations needed to sell or rent the property. Check out the link below to view properties for sale at/under $150k.
Link to Forclosures/short sales: https://bit.ly/2u3SFom

Feel free to reach out to your realtor or myself to discuss investment opportunities. We can inform you what property would best fit the net profit you are looking to make whether you are thinking of reselling or renting the property. Cash can be used to purchase investment properties and there are loans available, depending on your scenario. We can also explore the best way to renovate the property economically and efficiently, to make the most out of your investment!
(Image obtained from Star Property at http://www.starproperty.my/index.php/articles/property-news/6-good-reasons-to-invest-in-property/)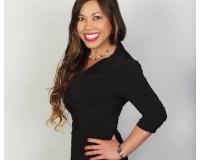 Author:
Michelle Mojica
Phone:
602-687-0617
Dated:
July 3rd 2018
Views:
2,396
About Michelle: ...