Every Little Step You Take
It is just around the corner, waiting, lurking. It's always on the back of your mind, it happens every year: tax season.
I know, I know. Some people have already completed their taxes while others are in the process, and there are also those who still need to file last years! So you may be thinking, "Yeah, so what? What's all this tax talk? Aren't you are realtor or something? What's that have anything to do with buying a home?" Well, let me tell you!
In the home buying process, the first step is getting pre-qualified. You may have heard me mention that before in other blogs, and that's because it is pretty important. It let's me know as your Realtor, what your buying power is. This way we look at houses within your budget versus looking at $50 million homes when you qualified for $395k.
Now, when on the prequalification process, there are some documents you need to provide the loan officer with. Here are some examples of documents they are very likely to ask for: pay stubs, taxes, W-2's/1099's, identification, 401k statements, and banks statements. These documents essentially verify the verbal information you provide them.
So if you are looking to buy, take a moment and begin to gather these documents. It gives you time to hound them down in case you have an organized mess (like what I have).
As always, when in doubt, talk it out with your Realtor!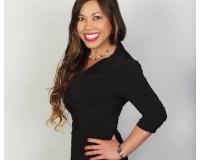 Author:
Michelle Mojica
Phone:
602-687-0617
Dated:
March 26th 2018
Views:
273
About Michelle: ...