Do Not Wait
When I became a homeowner in 2012--for the first time--it was a very fulfilling experience. Such a major step forward in one's life should be that way but this was true for me in another way. I had seriously courted home ownership--getting pre-approved for a loan and looking at properties--at least a couple times earlier in life and to finally reach that goal made it even more gratifying than if I had done so on the first try.
Most, if not all, first time home buyers do that little dance with home ownership. They talk about it the way teenagers talk about having families of their own. Sure, it will happen, but not in the foreseeable future. Then, after a time, some move right into it. Many more, however, decide to get serious until they start to realize what an undertaking it is...Get pre-approved for a loan...Select a realtor...Shop for a home based on your pre-approval amount and try not to be upset when you cannot afford everything you have always wanted in your dream home...Make an offer...Likely have counter offers or even a "no, thank you" from the seller...Negotiation...Finally, after you get through all of that, you reach close of escrow, where you likely get to write a nice, big check. That is when home ownership, for better or worse, begins and, believe me, you will have days of each.
I bring this up today because of an article by Rachel Stults. I just read it on realtor.com and I think every future first-time home buyer should read it. Now.
http://www.realtor.com/news/trends/financial-benefit-buying-a-home-now/
I have always known home ownership was a better long-term plan than renting but it has never been put before me in such numbers! Now, contact me and let's get started on your 30-year savings.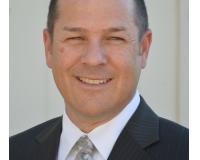 Author:
Jeff Dehmlow
Phone:
612-803-7060
Dated:
June 2nd 2015
Views:
603
About Jeff: ...