Do I Need Perfect Credit And A Lot Of Money Saved To Buy A House
So here's a question for ya.....
Are you talking yourself OUT of buying a home even BEFORE you have truly tried?
Do these thoughts go through your mind?:

'My credit isn't good enough.'
'I have too much debt.'
'I have NO money saved.'
'I don't make enough money.'
"So and so" friend didn't get approved for a loan so I KNOW I won't. They make more money than I DO!'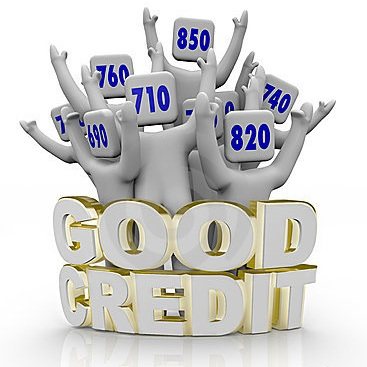 STOP. STOP. STOOOOOPPP!!!!!!!! Stop talking yourself out of achieving the American Dream!
DO THIS INSTEAD.
Talk to a lender FIRST. Not sure who to go to? Speak your local credit union or bank.
-OR-
Do you know a great Realtor? Ask them for some recommendations. They are ALWAYS helping clients connect with awesome lenders who can help with MANY different credit, income, and debt situations.
A great lender will be able to tell you EXACTLY where you stand. If your credit is not where it needs to be, they will guide you on what is needed to get it there. If your debt to income ratio is not where it needs to be, they will guide you on what you need to fix that. AND they can give you an estimated time frame of WHEN you will be ready to purchase.
*** ANOTHER FUN FACT ***
There are some INCREDIBLE programs available right now that could virtually get you into a home with NO MONEY DOWN. Yes, you read this right! A great lender will give you all the details! (And psssst....... you don't need perfect credit to qualify for these programs!)
GUESS WHAT ELSE THEY COULD TELL YOU???
They could tell you "YOU ARE PRE QUALIFIED for ______ amount!" :) Imagine that!
When you're READY and officially PRE-QUALIFIED, partner with a REALTOR you trust. They are the NEXT step to finding you your home!
To recap:
1)Don't talk yourself out of being able to buy.
2)Speak with a lender.
3)Partner with an AMAZING Realtor.
(ahem.....I would love to help you!)
CONTACT ME!
http://yvonne.arizonahouses.properties/

HOME BUYING IS CLOSER THAN YOU THINK!
'
Author:
Yvonne Carranza-Rocha
Phone:
480-217-2411
Dated:
September 15th 2015
Views:
3,521
About Yvonne: ...